Bronze St. Francis of Assisi Pet Cremation Urn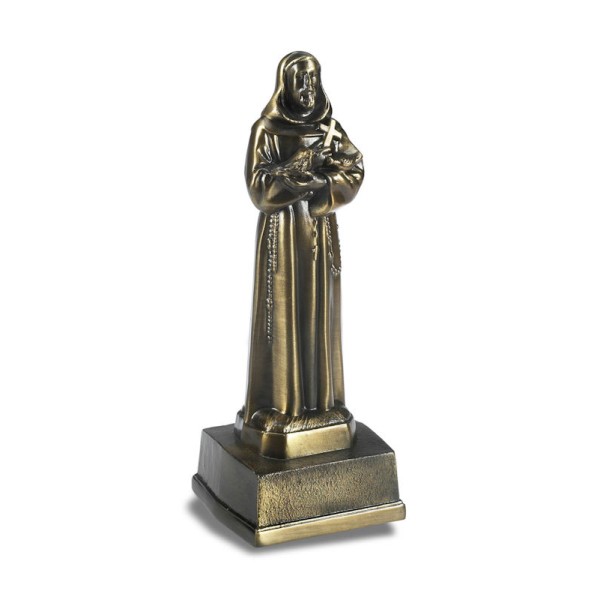 Bronze St. Francis of Assisi Pet Cremation Urn
Stock:

In Stock

Product Code:

6-06615
This pet urn pays tribute to Saint Francis of Assisi, known as the patron saint of animals, the environment, and Italy. It's customary for Catholic churches to hold ceremonies honoring animals around his feast day of October 4.

We've created a cast metal urn to honor St. Francis and bless the sweet creatures he protects and has become one of our most requested pet urns.

St. Francis statue urns are available in a satin bronze finish, and pewter. Lined bottom to protect furniture.
Measures: 13.25" H.
Capacity: for pets weighing up to 50 pounds. 55 cubic inches
Material: Metal
Bottom loading.
Made in USA.