Small White & Silver Pet Cremation Urn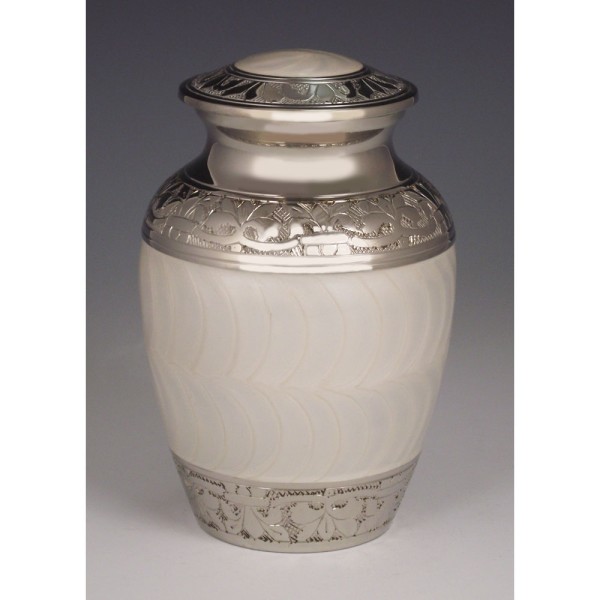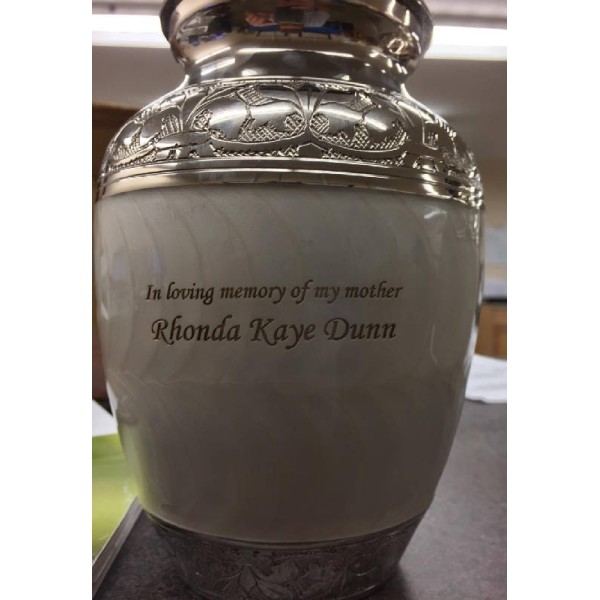 Out Of Stock


Small White & Silver Pet Cremation Urn
Stock:

Out Of Stock

Product Code:

23-1532
A smaller version of the White Pearl Cremation Urn is an elegant and sweet memorial for a family pet, cat or dog. Frosty white finish and highlighted with silver hand engraved band and smaller capacity.
White suggests purity, peace, and light. The Chinese use white for their funeral traditions as opposed to the black commonly used in Western culture.
Dimensions: 6" H x 4" D
Capacity: 30 cu. inches. For pets weighing up to 35-40 pounds.
Secure threaded lid.
Felt-lined base.
Nickle plated brass.
This cremation urn can be personalized with optional engraving and letters will come though gold.