Small Duck Keepsake Cremation Urn for Ashes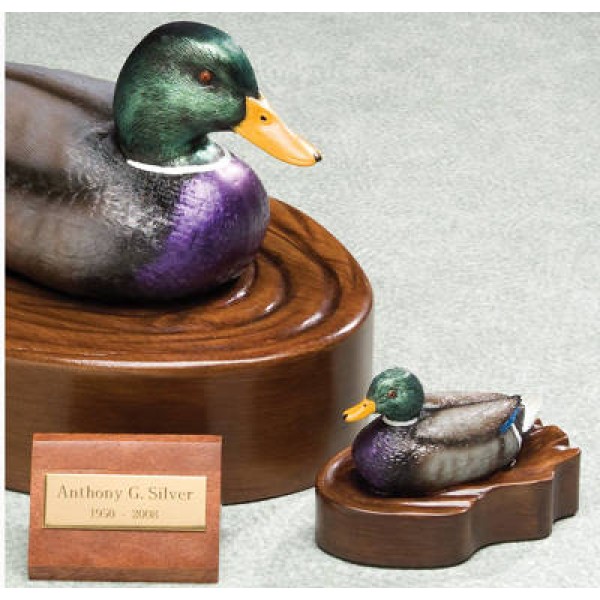 Small Duck Keepsake Cremation Urn for Ashes
Stock:

In Stock

Product Code:

7-549398
This little cremation urn is a regal sculpted mallard to pay tribute to the unique and delightful spirit of your loved one and is a mini version of the full size. Vibrantly painted plummage and perched on a solid base, this duck could stand as sculpture in the home.
Mini Size cremation urn holds a small amount of ashes
Measures: 5.5"W x 3.5"D x 2.87"H
Material: Designer Resin
Can be personalized with a free standing easel.
Loads from the bottom.
Large duck is sold separately.