Red Firefighter Urn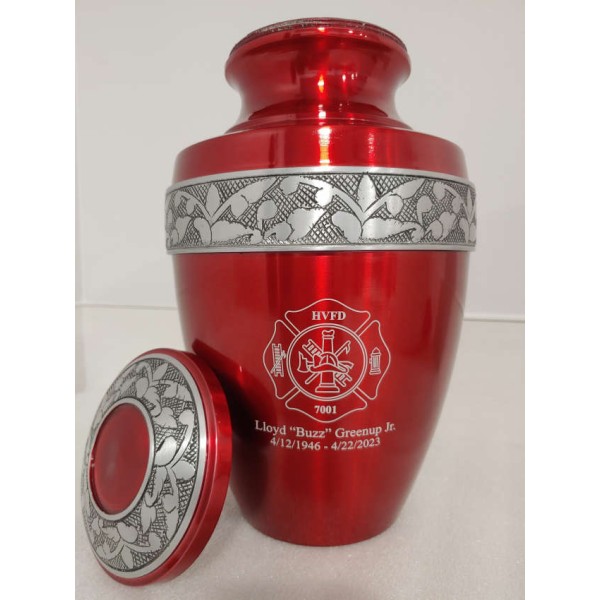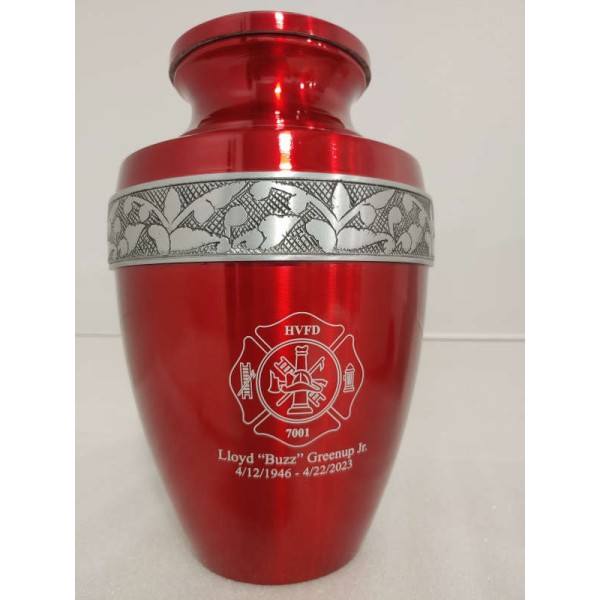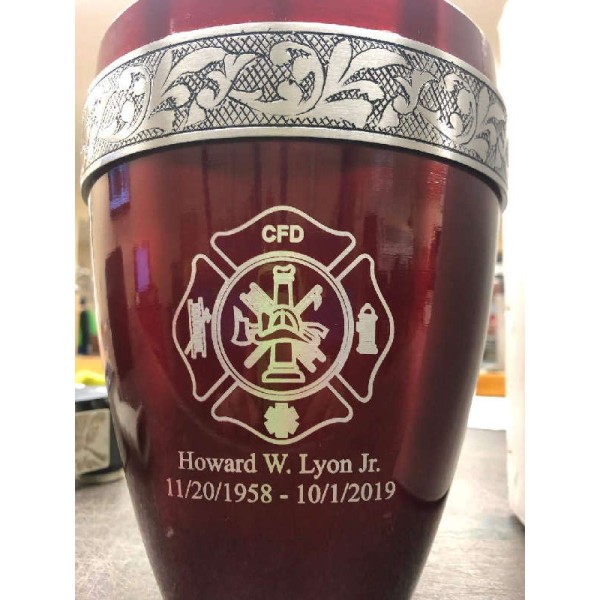 Red Firefighter Urn
Stock:

In Stock

Product Code:

23-2116-FF
Red Firefighter Cremation Urn is a full size adult urn with malteste cross and fire insignia.  Sapphire red jewel tones are accented with hand engraved floral details on a contrasting pewter band. Displays well in the home, or suitable for burial.
Metal Adult Cremation Urn.
Measures: 11" H x 7" W.
Adult. Capacity: 200 cu. in. of ashes.
Secure threaded lid.
3" Matching keepsake urn sold separately. 
Due to the handcrafted nature of this item, slight variations in color, size, and engraving patterns on the trim can occur. 
Department number can be added in place of EMT symbol, please note this change in comment box during checkout.
​Fireman's Prayer
When I am called to duty, God,
wherever flame may rage
Give me strength to save some life,
whatever be its age.
Help me embrace a little child,
 before it is too late,
Or save an older person
from the horror of that fate.
Enable me to be alert
and hear the weakest shout.
And quickly and efficiently
to put the fire out.
I want to fill my calling,
and to give the best in me,
To guard my every neighbor,
and protect his property.
And if according to my fate,
I am to lose my life,
Please bless,
with your protecting hand,
my children and my wife.
Author unknown