Raven Celtic Keepsake Urn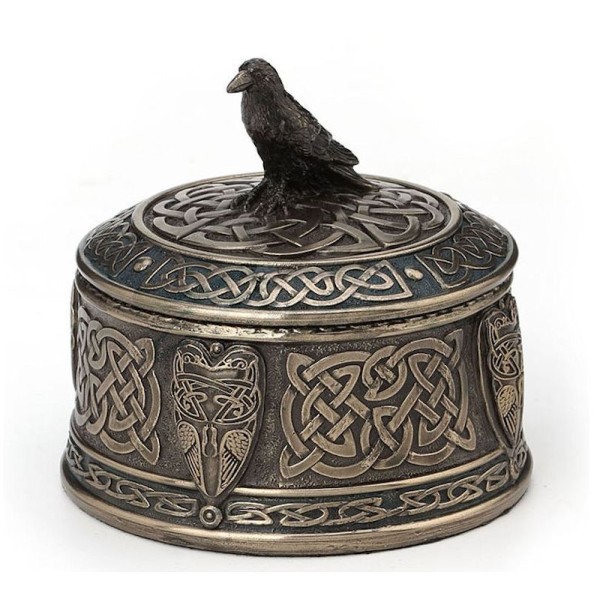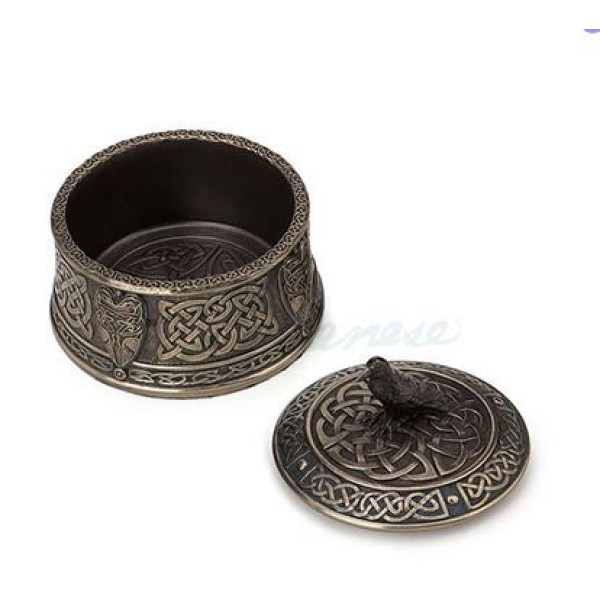 Raven Celtic Keepsake Urn
Stock:

In Stock

Product Code:

23-7754-K
Small but sturdy Celtic boxes will hold a few ashes, memorial jewelry, or memento that you treasure. Lid is topped with the mystical raven. Ravens are associated in Greek and Roman mythology with Apollo and were the gods' messengers in the human world. On the base of the container, iconic carved Celtic knot details with four sculpted shields of protection.
This box has the look of bronze but is made of cold cast designer resin.
Measures: 2" H x 3" W
Holds a little over 1/3 cup of ashes.
Material: Resin
Felt lined base
Lid can be sealed with glue if desired.