Monarch Butterfly Cremation Box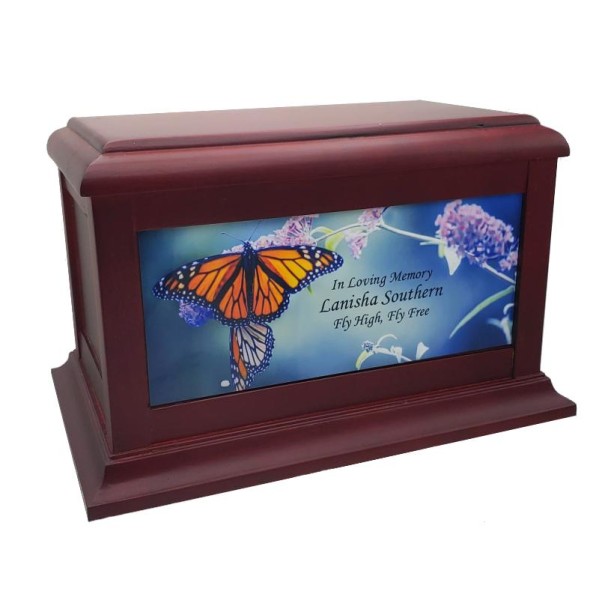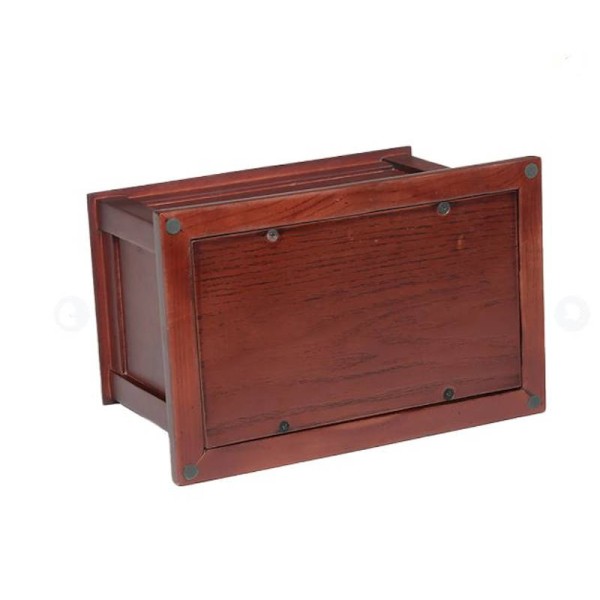 Monarch Butterfly Cremation Box
Stock:

In Stock

Product Code:

23-1021-BF
Traditional box design for adult ashes, but with very personalized graphics and messaging that honors your loved one. The Monarch butterfly is strongly associated with rebirth, hope, and change. Native Americans saw the Monarch as a symbol of resurrection and a winged messenger of heaven and earth. Often our customers will tell us that if they see a butterfly after a death in the family, they feel as though the loved one is reaching out or sending a message.
Outer Measurements: 11.75 x 7.5" x 7.25"
Inner Measurements: 9" x 5" x 6"
Volume: 270 cubic inches
​Opens from the bottom and is secured with a bolted panel
Wood Disclaimer: Due to the natural characteristics of wood; we have no control over the finish, color, and graining that may vary from the photo. We will not accept returns due to variations that occur in nature.