Assumption of Mother Mary Photo Urn for Ashes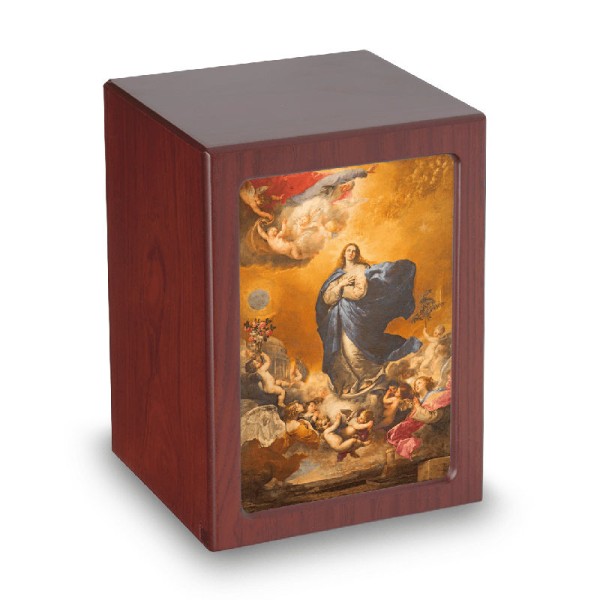 Assumption of Mother Mary Photo Urn for Ashes
Stock:

In Stock

Product Code:

13-PY06-AOM
Iconic art image on this cremation box photo urn capturing the Virgin Mary completing the course of her earthly life and committing her body and soul to heavenly glory. This is a full size photo urn that will safely store the ashes of an adult. Artwork can easily be changed or add your own photo.
MDF wood photo urn
Exterior Dimensions: 8.5″ H x 5.5″ D x 6″ W
Interior Measurements: 7.5" x 4.5" x 5.25"
Photo Size 5 x 7
Capacity: 175 cubic inches
Loads from the back. Bolted plate.