Green Adult Cremation Urn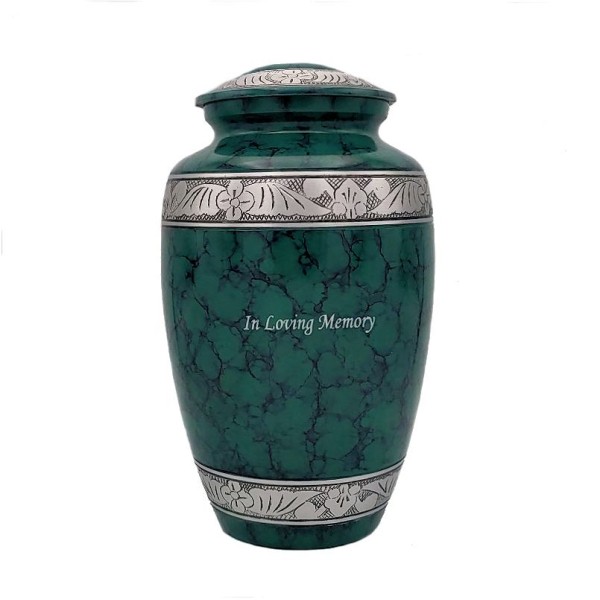 Green Adult Cremation Urn
Stock:

In Stock

Product Code:

23-7510-A
Adult size cremation urn in restful and calming shades of green. The color green can symbolize a May or August birthday, Irish heritage, or the force of nature and rebirth.
Hand tooled etched details on lid and base.
Personalize with names and dates if desired. Matching heart and mini urns are also available.
Dimensions: 6.5" D x 10" H
Capacity: 200 cu. inches, suitable for adult weighing up to 220 pounds
Material: Metal
Secure threaded lid
If text is submitted in ALL CAPS (capital letters) block font style will be used.
This is a handcrafted item, variations can occur with color, patterns, actual size, and includes engraving.
Suitable for home display or burial