Golden Gate Memorial Stepping Stone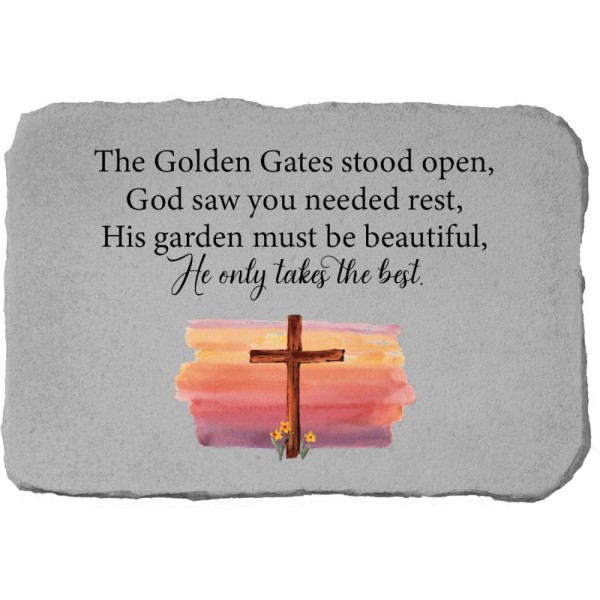 Golden Gate Memorial Stepping Stone
Stock:

In Stock

Product Code:

17-22662
Garden Memorial Stone, Verse reads:
"The Golden Gates Stood Open God saw you needed rest. His garden must be beautiful, He only takes the best."
Weight: 8 lbs.
Dimensions: 15" x 10".
Made in USA
Urn Garden memorial stones are made in America from cast stone and made to be weatherproof guaranteed to last a lifetime. All of our decorative stones have a hangar cast into the backs to allow display on walls, outdoor fences, sheds or outbuildings.