Cobalt Blue Paw Print Pet Cremation Urn for Large Dogs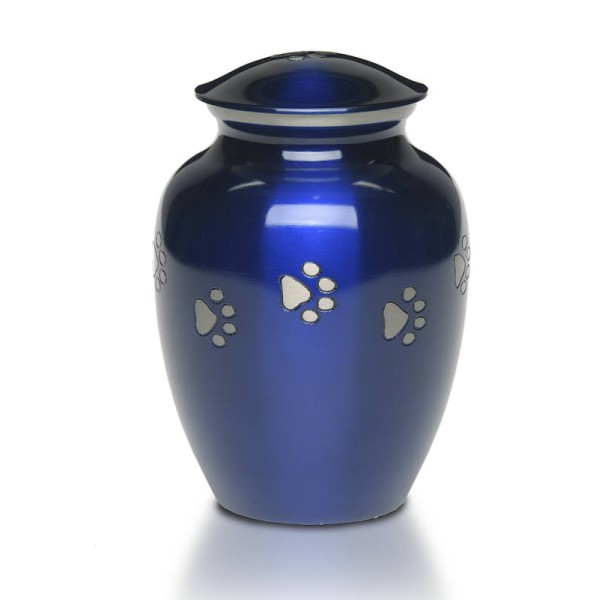 Cobalt Blue Paw Print Pet Cremation Urn for Large Dogs
Stock:

In Stock

Product Code:

13-1655-L-Blue
With its high-gloss enamel finish and silver embossed paw prints, our cobalt blue paw print urn provides an elegant, eye-catching memorial for your furry friend.
Because of its size, this large pet cremation urn is perfect for those looking to store large dogs' ashes. For reference, a standard size pet urn can store 70 cubic inches of ash, while this urn for large dog breeds can store 120 cubic inches.
Measures: 8.75" H x 5.75" W
Appropriate for an animal weighing up to 115 pounds.
Volume: 120 cubic inches
Material: Metal
Secure threaded lid.