Egyptian Cat Urn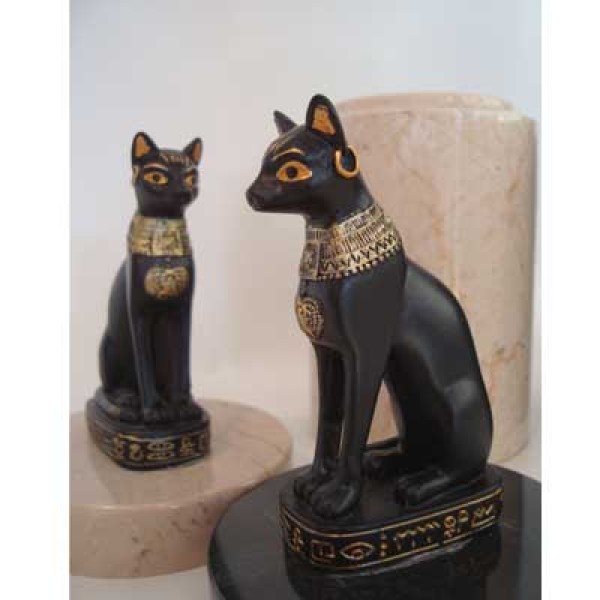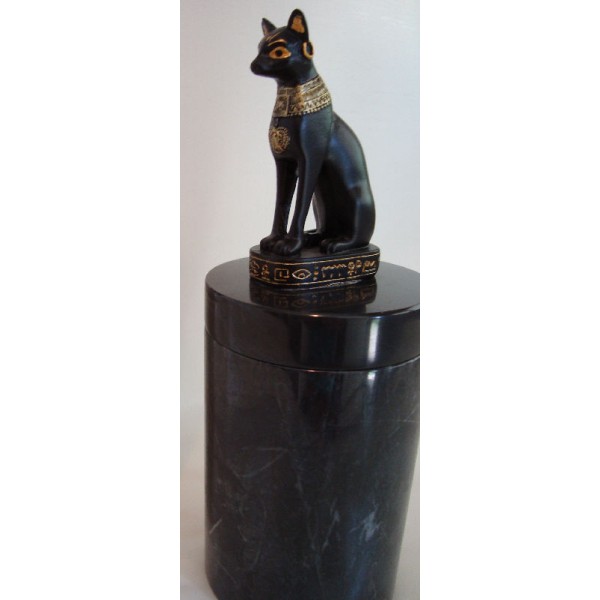 Out Of Stock

Egyptian Cat Urn
Stock:

Out Of Stock

Product Code:

23-BMB
This cat urn features regal Bastet perched on a polished black marble cylinder and makes an elegant urn to honor your departed pet. Bastet cat godess is an ancient symbol of protection and is often found on the tombs of pharaohs and queens. For centuries exotic marble was the builders choice for kings and distingued members of society. So much character, as no two stones are alike.
Measures: 8.5" H x 4.5" W from base to tip of cat's ear
Black marble only. 
Capacity: Holds the remains of a cat with a healthy weight of 10 pounds
Marble is a natural material and may have variations compared to the photo.