Ancient Egyptian Bastet Pet Urn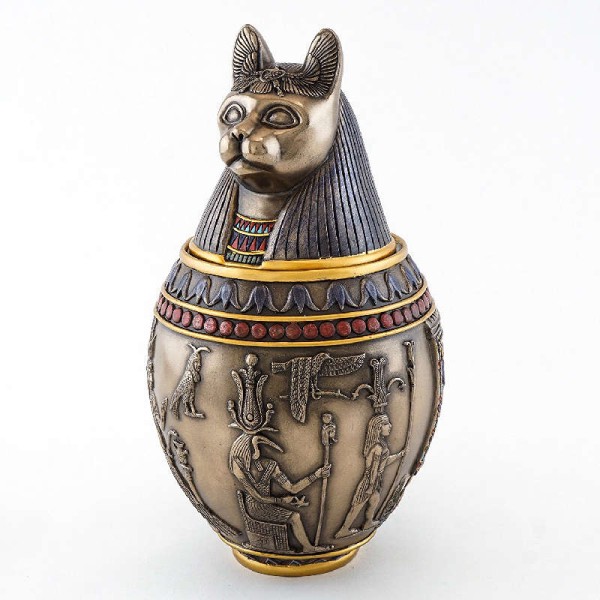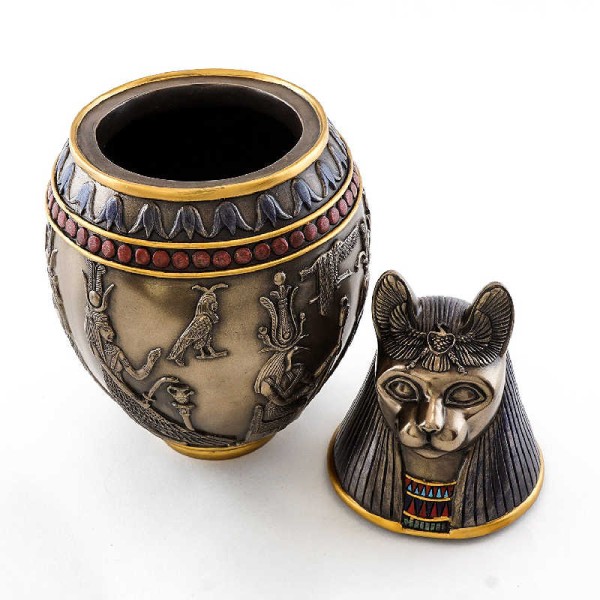 Out Of Stock


Ancient Egyptian Bastet Pet Urn
Stock:

Out Of Stock

Product Code:

23-1510
Urn Garden is pleased to present our Egyptian Collection, this one featuring Bastet, the cat goddess. Ancients revered cats and considered them sacred. This pet urn is a replica of an ancient Egyptian canopic jar excavated from the pyramids of Egypt, complete with hieroglyphics on all sides of the jar. Sculpted in designer resin with a rich bronze finish.
Measures approx. 10" H x 5" W.
Capacity: Holds up to an 60 pound pet. Lid can be sealed with any clear household adhesive.
This is a handcrafted item, variations can occur.
I would like to thank you for your great selection of urns.I just lost a very special kitty a few weeks ago and it really crushed me, but when I saw your bastet urn I knew that was for my Toulouse! You see I have a Bastet tattoo on my arm, so I saw that as a special sign for my special kitty! I had been looking for 2 other urns for two other kitties I lost when I lost my home almost 2 yrs ago, so I was very thrilled you carried egyptian urns. Now I can safely keep my babies with me.The urns are beautifully done and I am very pleased even more so that my babies were good sized and they fit well to my surprise.
Again...THANK YOU! Jo, Oregon