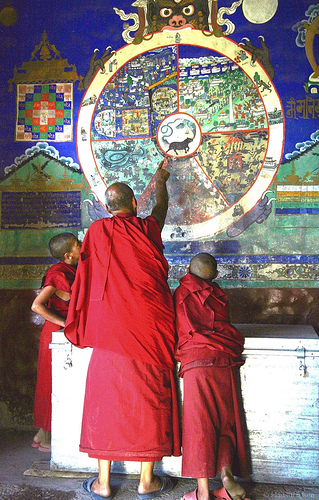 Bloomington, IN.
Thubten J. Norbu, a former Indiana University professor and the oldest brother of the Dalai Lama, died Sept. 9, 2008 in Bloomington, Indiana.
Norbu was regarded as a reincarnated saint. As mourners filed into his room dropping blue,yellow, and white silk blessing scarves at his feet, Norbu was positioned upright in his bed, seated in the lotus position and adorned with an ornate Buddhist head dress. Amid a fog of incense, eight robed monks sat along a wall chanting Tibetan prayers, clanging cymbals and ringing bells — all aimed at helping him along his journey to rebirth.
Thubten J. Norbu's cremation Thursday, Sept. 11 was the first of its kind in the state of Indiana after getting approval from Gov. Mitch Daniels. Indiana Law requires that cremation be preformed by a licensed crematory, but Gov. Mitch Daniels gave the family authorization to build a funeral pyre to perform this traditional ceremony.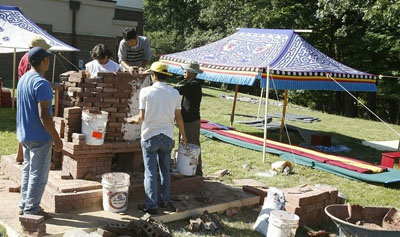 Norbu's passing has prompted prayer vigils in Tibet, India, Russia, Mongolia and Europe, among other places. In Dharamsala, India, the Tibetan government-in-exile shut down the day the news of his death was announced.
The family plans to use the ashes of Thubten J. Norbu to create statues the family can use as remembrance.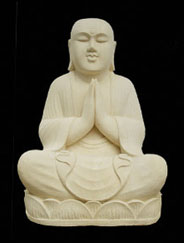 Source and images via