For families that are planning to scatter ashes over the water, the natural choice is one of our shell urns, or the aqua sea burial urn. Families that think they can save a dollar by using the plastic temporary ash urn that they get at the funeral home are in for a surprise when the urn washes up on shore.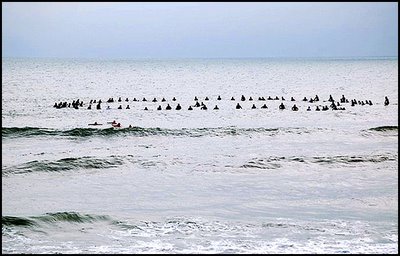 We've covered the paddle-out ceremony, popular in California and Hawaii.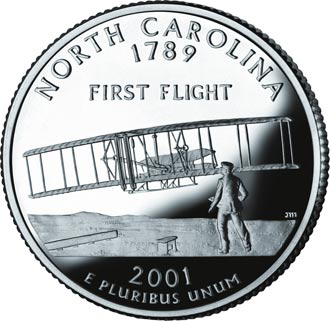 Lately,  we've seen a trend in North Carolina purchasing the shell urn for a sea burial. The nice thing about the shell urns are that they are over sized and can fit two sets of ashes or notes, flowers, and mementos.
When scattering over a body of water a water-soluble urn can enhance the experience. Our water urns are specifically designed to gradually disperse the ashes back to the sea. Ashes can be cast directly into the water, but will often blow back and cling to sides of the boat. This can be both frustrating and unsightly. Scattering ashes DOES NOT have to be this tricky.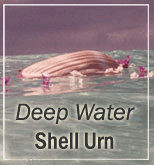 A water-soluble urn will usually float for several minutes then slowly sink where it will degrade or melt back to the sea. Friends and family will often toss flowers, wreaths, or petals as a final tribute as the urn slowly drifts away.