If your loved one was lucky enough to be born in June, having the rose as a birth flower is the perfect token to use on his or her cremation urn. However, before choosing the specific color or flower, make sure you understand its symbolism.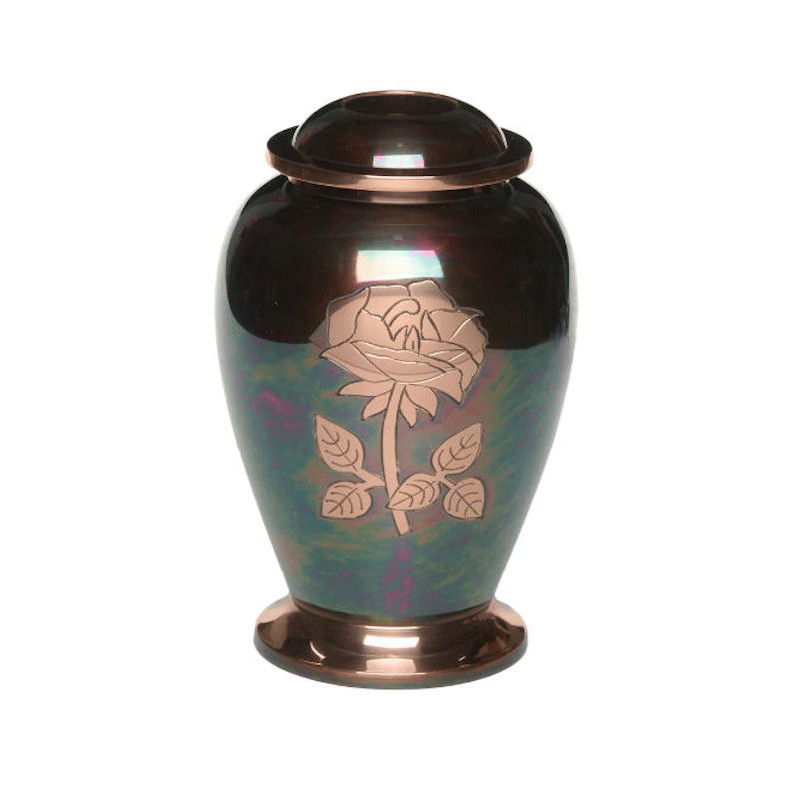 Take the Irish Rose. Did you know that "My Wild Irish Rose" is more than just a classic movie from the 1940s, and a beautiful ballad released a few decades earlier?  An Irish rose, such as the cremationurn shown here embossed with copper roses on an iridescent green background, symbolizes that something so beautiful can grow during harsh or inclement times. When coupled with the urn's rich color, which often times instills a sense of calm, peacefulness and stability, you have the perfect urn to honor your loved one.
Ruby and blue are two other beautiful rose colors. Ruby is the July birth stone and red roses by all means symbolize love as red is the closest likeness to one's heart. If you recently lost the love of your life, an urn with a ruby red rose is a proper choice.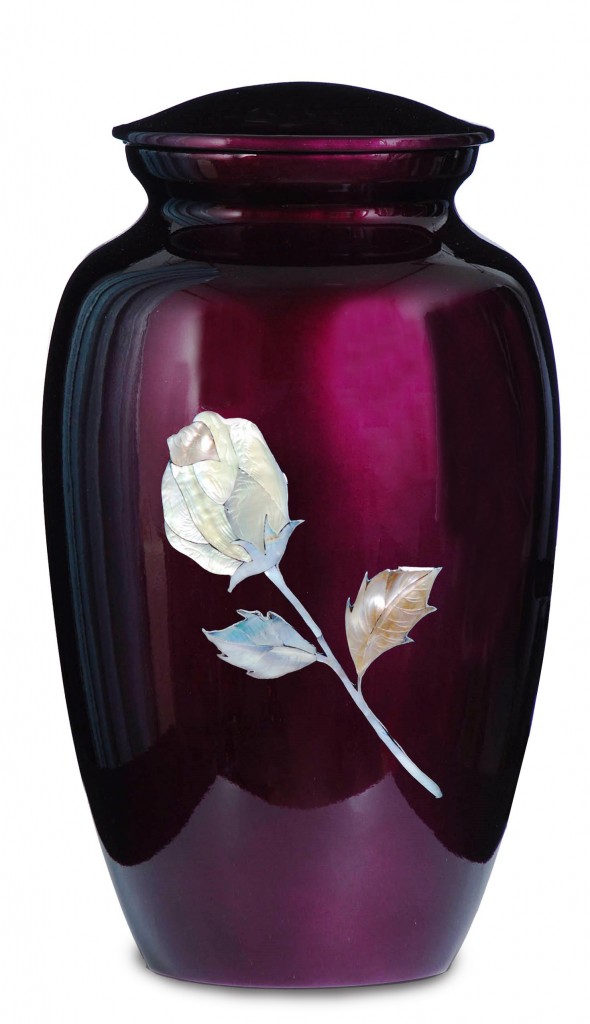 A not-so-natural choice in roses is the color blue. However, its meaning goes very deep. Blue roses symbolize a contemplated or blissful mood. The peace received from one of these flowers makes it an appropriate sympathy flower.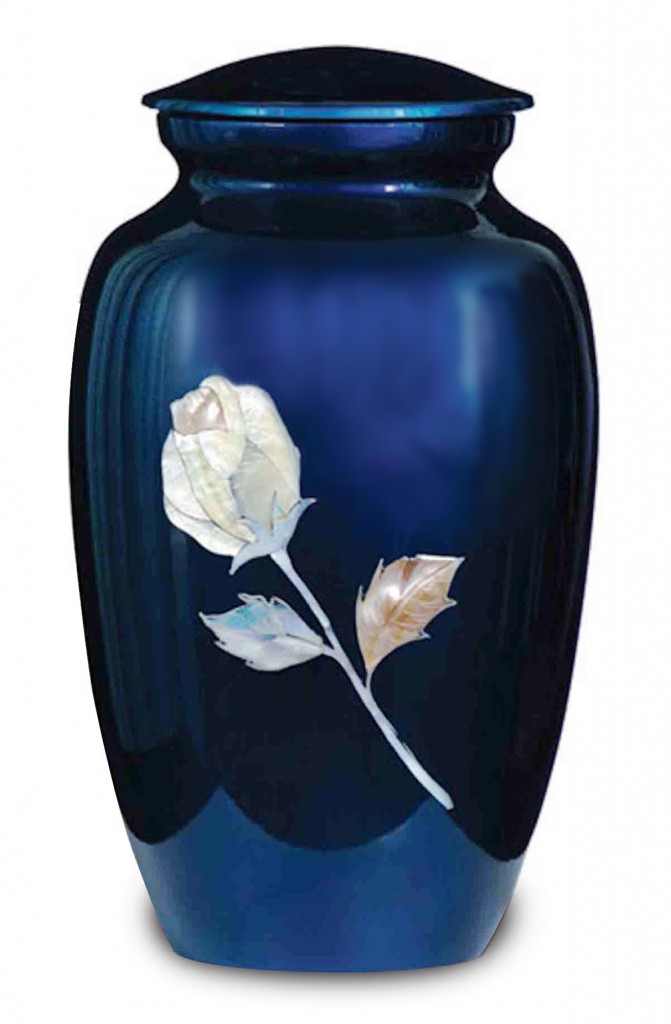 All of these styles are the traditional vase shape with multiple layers of rich jewel tone enamel and high gloss clear coat to protect the finish. The shimmering mother of pearl inlay against the dark backgrounds creates a beautiful contrast. Any of these urns can be engraved with names, dates, or a brief sentiment to further personalize or identify the urn.
Looking for something else that represents your loved one's style or personality? We can help.