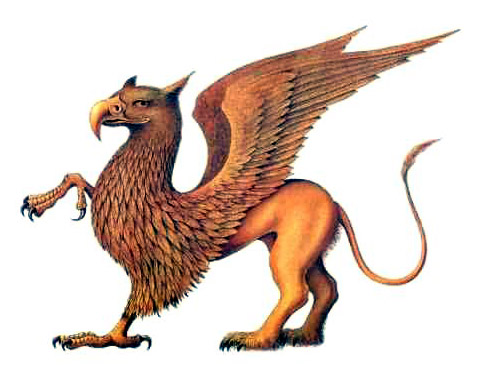 How do you spell "griffin"? As always, when we spot this ancient image, we try to capture it.
This was on a pillar at a local theater downtown.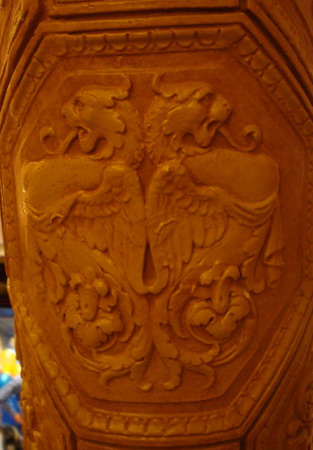 The griffin has a narrow appeal. People with that last name, perhaps. Or, medieval architecture enthusiasts. Which rules out Billy Bob Thornton.
This urn style has been around for awhile, but for the family that does want the ancient symbol of protection we've added this bronze urn. Some call it the Sarcophagus. We call it stunning.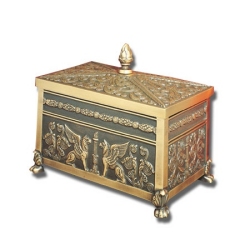 This is the only style I've ever seen in Urn World with the image of the griffin on it. Price wise, the gryphon urn is not for the family that searching for "cheap urns". Bronze urns will cost more than $100.00
Our bronze urns use both the lost wax and casting styles. Bronze urns will usually be some of the heaviest, weighing in the range of 25-45 pounds and command the highest price due to the artistry and casting process involved.
May you find gold and sapphires in your nest! If you need further assistance sourcing the perfect memorial please contact us.