Bronze Griffin Cremation Urn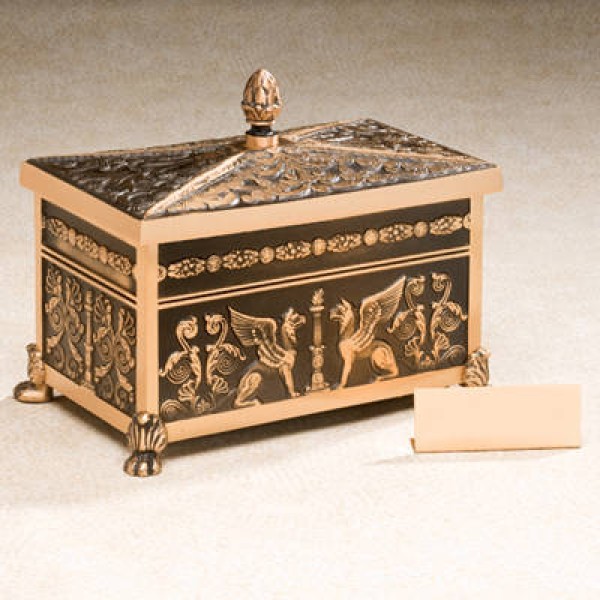 Out Of Stock
Bronze Griffin Cremation Urn
Stock:

Out Of Stock

Product Code:

7-119199
Our highly detailed bronze griffin cremation urn is created by a world renowned urn designer.  Inspired by an Egyptian sarcophagus, our bronze urn features twin griffins; an ancient symbol of protection and guardians of the gold. From the footed base to the finial top, the designer uses the Lost Wax bronze process and is of the highest quality.
Measures: 8.75" H x 10.75" W x 7" D.
Adult Capacity: 243 cubic inches.
Weighs: 22 pounds.