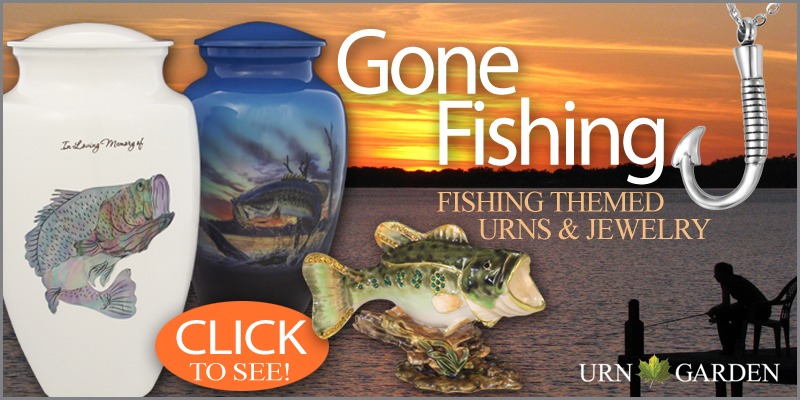 Earlier this week I spoke with a woman who wanted to celebrate her husband's love of bass fishing with a special bass urn from the Urn Garden Great Outdoors collection. "He loved to participate in Bassmaster bass fishing tournaments and would travel the country in all kinds of weather just to be a part of things. I think that kind of commitment should be acknowledged."
She went on to tell me he had hoped to participate in the 2017 Bassmaster Elite Tournament at Lake St. Clair, Michigan ; but his passing put an end to that desire. "I thought this would be a good time to pick out a cremation urn to commemorate his passion. for bass fishing," she said. "And I think I've found just the one: the Wall Mounted Trophy Bass Fishing Urn for Ashes. What can you tell me about it?"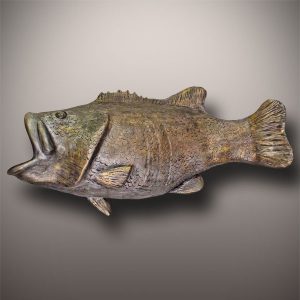 Finding the right urn for ashes can be a challenge, but not for her. Of all the bass urns for sale here at Urn Garden, this is the most unique – and that's exactly what I told her. "There are no others in our collection like this style: it's wall-mounted, as a fishing trophy would be –making it ideal for someone like your husband, who enjoyed bass tournament competitions."
The Wall Mounted Trophy Bass Fishing Urn for Ashes is crafted right here in America, by a husband and wife team of artisans. Crafted of earthenware ceramic with beautiful metallic wax finish; this bass urn measures 16 inches in width, 7 inches in height and 6.5 inches in depth.
I confided that this urn for ashes has a 115 cubic inch capacity, making it suitable for an adult weighing up to 125 pounds. "If your husband weighed more than that (and most men do), this won't hold all his ashes. We might also look at bass keepsake urns." (Here's a tip: if you're looking at urns for sale but don't know what size of urn to buy, start by reading the Urn Garden Learning Center article, "What Size Urn Do You Need?")
Another option if she wanted to keep all the ashes together, would be a full-size adult metal urn that features a sunset scene on the water and a silhouette of a guy fishing on a boat. Beautiful rich earthy colors and this style can be personalized with her husband's name if she wanted.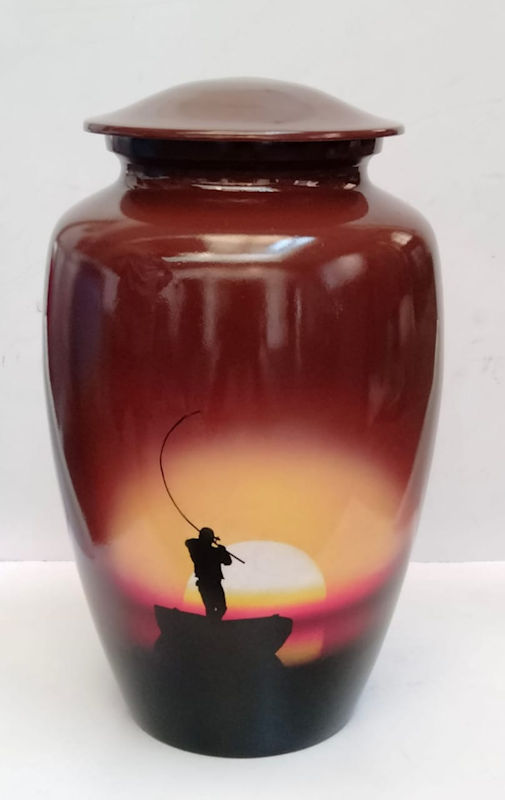 She was excited by the idea and together we decided the Bass Fishing Mini Urn for Ashes would make ideal memorial keepsakes for their three daughters (who often got to travel with their dad to bass tourneys).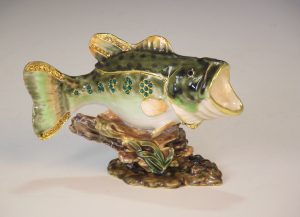 "We also plan to scatter some of his ashes at one of his favorite fishing spots," she confided. That's when she asked about the Memento Biodegradable Water Burial Urn. But, as the date for the ash scattering had yet to be set, she decided to wait on making that decision.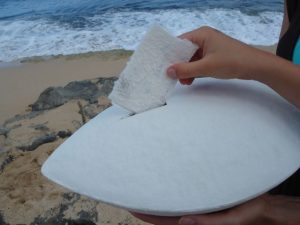 "I'm really happy with the choices I've made today," she said; "thank you for helping me choose something special for his in-home memorial. I'll give you a call in the spring to discuss biodegradable urns." Despite the sad nature of the call, our conversation was easy, where she shared lots of wonderful memories.
Need help narrowing down your choices? We can help.