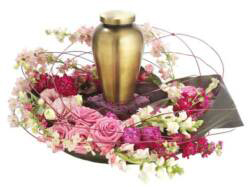 It's so good to see the vibrant colors of summer as the roses bloom and their sweet fragrance fills the air. Since June's birth flower is the rose, you could use this flower as inspiration for creating a memorial service that honors a June birthday, or simply to symbolize and express the love the family felt for the deceased.  You could plant a rose bush as a living memorial, scatter rose petals along with the ashes, incorporate an arrangement or wreath of roses in the loved one's favorite color, or choose one of the many cremation urns that feature the image of a rose.
Rose petal color can be used to express the symbolism in the language of flowers.
Red: Romantic
Pink: Admiration or Grace
Dark Pink: Gratitude and appreciation
Light Pink: Sweet and innocent
White: Pure, friendship
Yellow: Caring and friendship
Orange: Passionate
Burgundy: Beauty
Black: Death and farewell
Earlier in the month of June, Urn Garden released a couple of new styles of urns featuring the beauty of the rose.
The Kindred Rose Urn is a combination of pink, red, and creamy white antique roses on a neutral background. Secure metal urn with threaded lid is suitable for either display or burial.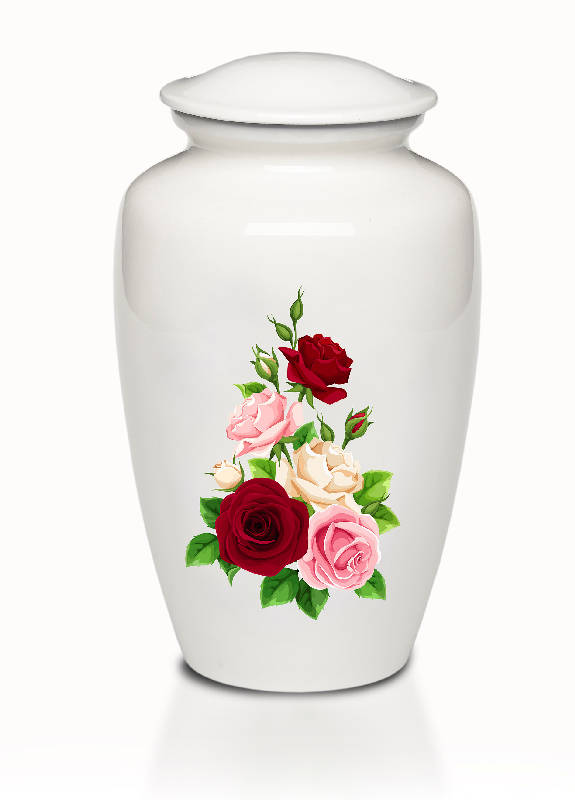 Midnight Rose is a metal urn with a highly polished finish and glowing mother of pearl inlay. This urn also comes in a ruby red finish.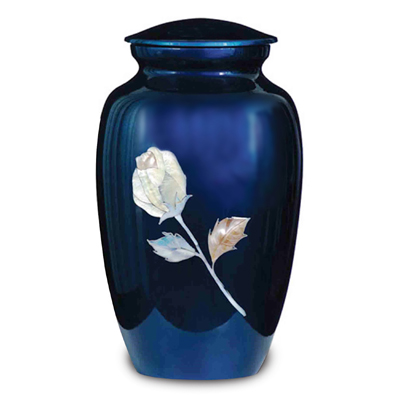 Another popular option is the Tear Drop Rose urn jewelry designed to hold a trace amount of ashes or other small keepsake.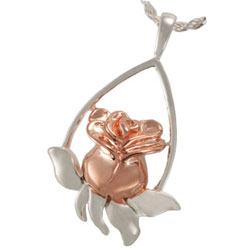 More cremation urns, jewelry, and keepsakes featuring the everlasting beauty of the rose can be found at Urn Garden.