As February winds down we're celebrating the month with the Amethyst, the birthstone for the sign of Pisces. This deep purple stone was associated with royalty for thousands of years, dating back to the Egyptian Pharaohs and Cleopatra. Amethyst is thought to have healing powers that keep the wearer peaceful, calm, pain free and can even help to overcome addiction.  In addition to jewelry and prayer beads, Ancient Greek wine goblets carved from the purple quartz were believed to protect the drinker from getting inebriated.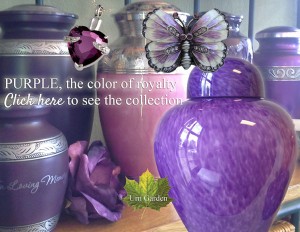 With shades ranging from translucent lilac to deep dark purple, amethyst is one of the most beautiful and favored stones in the world. If you are looking for memorial ideas, February birthdays can be honored with a urns in shades of purple.  Whimsical mermaid designs refract the light and brighten dark winter days.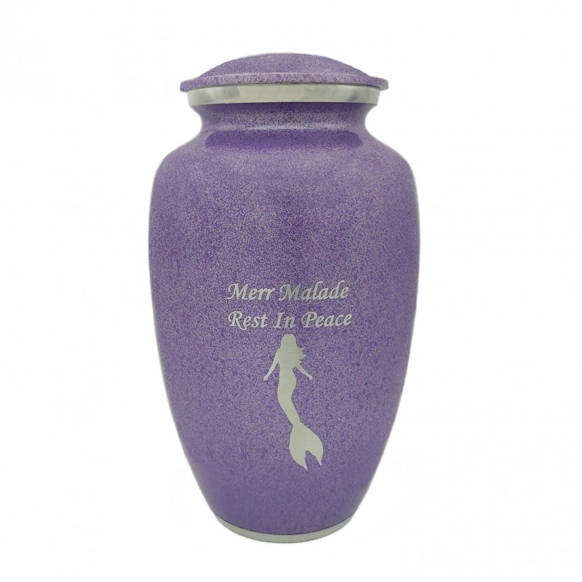 Blown glass in a slightly lighter shade is the Moonlight Bohemian.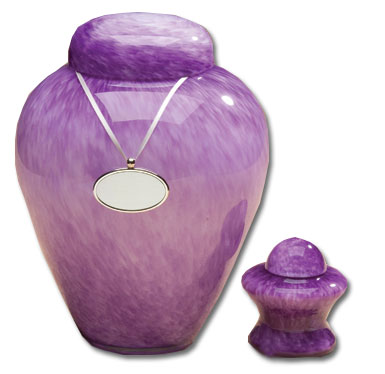 Dark shades of purple in the metal category is the Purple Fire Collection of adult, medium and heart shape keepsake, all of which can be personalized with laser engraving.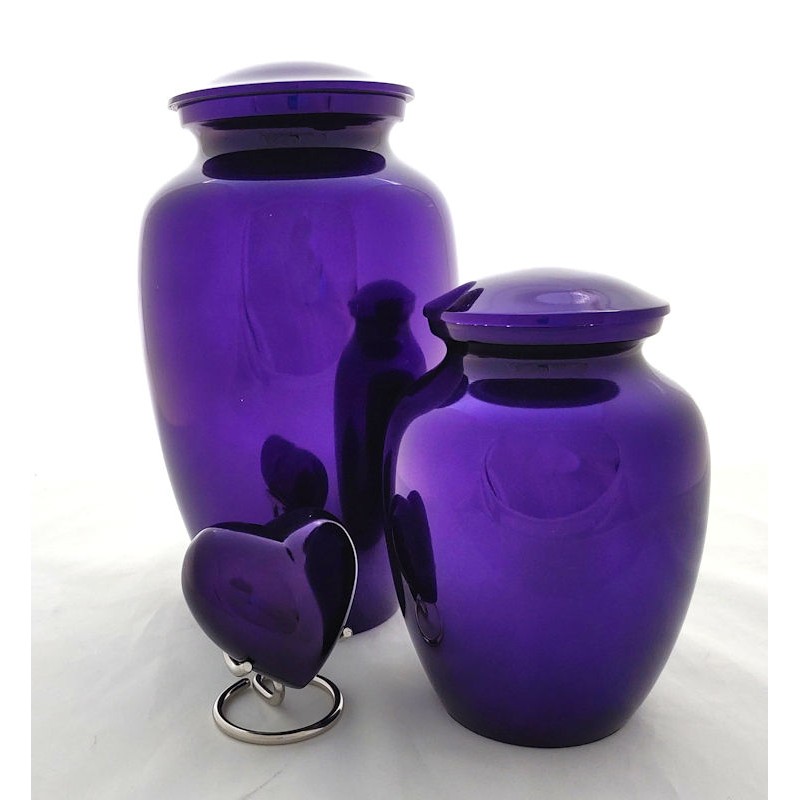 The rich amethyst color shows up again in a multifaceted glass heart pendant that doubles as a tiny urn. A small perfect memorial, cremation jewelry can be used to store a trace amount of ashes or lock of hair.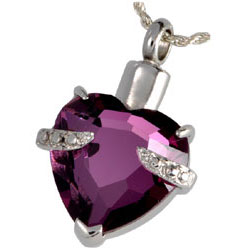 Urns for ashes are available in many colors that honor a birth month and celebrate life.