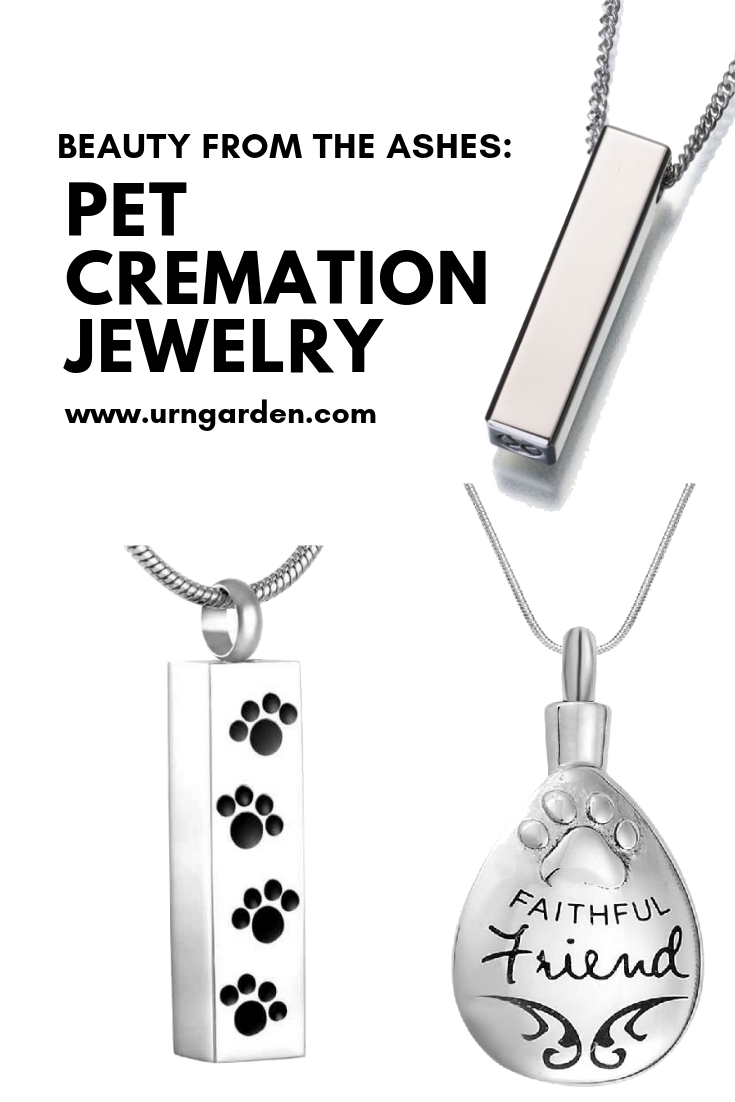 There's no denying the gift-giving season is upon us. And, as always; I'm totally unprepared. In truth, I have not bought a single gift. If you're in the same situation – and someone on your gift list has chosen to keep the ashes of a deceased pet – consider giving them a pet keepsake urn or a selection from our collection of pet cremation jewelry. Such a gift would be a meaningful way to both honor their deceased pet and help to ease their grief. Let me inspire you with a look at Urn Garden's pet urn collection.
Suspend your disbelief at the appropriateness of such a gift – just for a minute. Remember the best gift is often totally unexpected. And it's often something we wouldn't buy for ourselves; in large part because we don't realize how much we'd benefit from the purchase. So, keep your mind open, okay?
Pet Keepsake Urns
So, I hear you asking: "just what is a keepsake urn?" The key is in the word "keepsake" – a "small item given or kept as a memento." Its intention then, is to call up sweet memories; which is one purpose of a pet keepsake urn. Another is to allow us to keep our loved one physically close to us, in an urn we can easily hold in our two hands. For me, I have a small marble cylinder, that is canister shaped and I used it store a lock of fur that I cut off of my collie before he died. He had the most magnificent coat, and I wanted to keep a reminder of him. Keepsake urns, including pet keepsake urns, are perfect for ash sharing as well.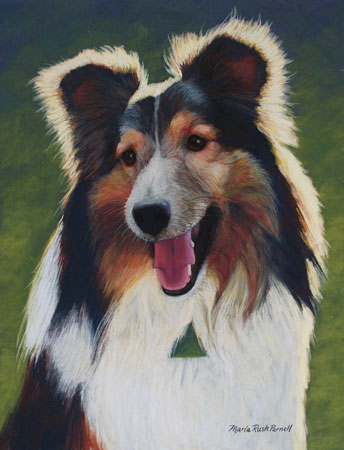 Consider the Angel Wings Urn for Ashes. It can be engraved with up to two lines of text (of 18 characters each). It comes with the elegant display stand. It's a good size for small to medium pets and in place of the angel wings, many pet owners opt for paw prints instead. This popular heart shape will be available after the first of the year and comes in blue and purple as well.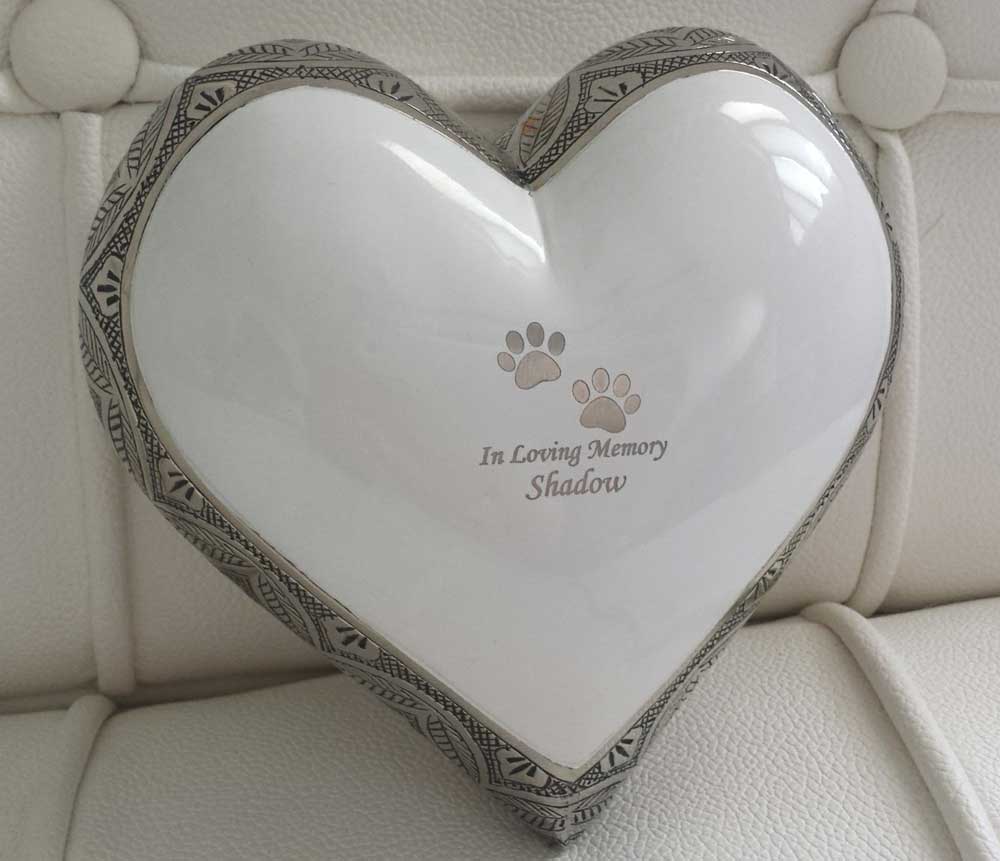 Here's another pet keepsake urn worthy of consideration. The Raku Feather Small Urn is one-of-a-kind, hand-crafted pottery by Raku artisans here in the United States. You can learn more about the production process of Raku cremation urns by reading "Expertly Hand-Crafted Raku Urns Made in the U.S.A."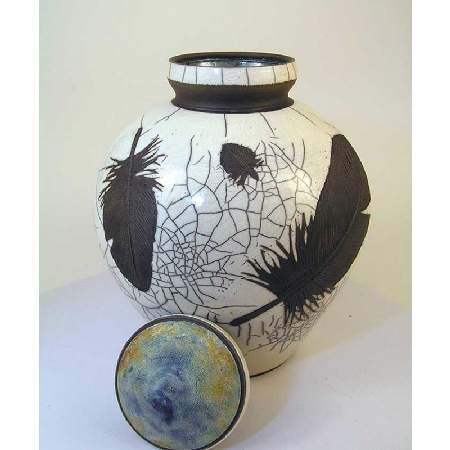 Pet Cremation Jewelry
The idea mentioned earlier; that of keeping a beloved family member or friend "close," lies behind the rise of cremation jewelry.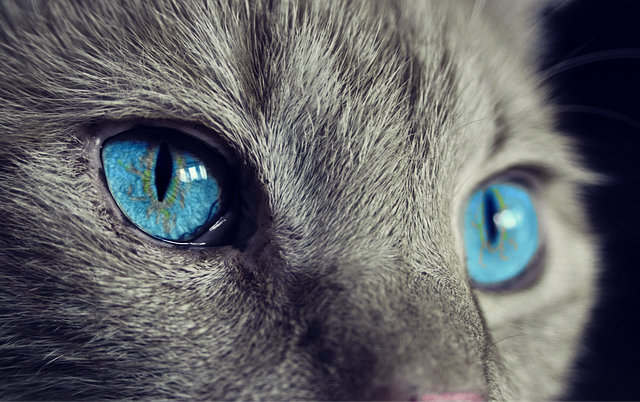 Certainly, it can be very useful to us as we move forward in our life without their physical presence. If you'd like to know more, read "Why Do People Buy Cremation Jewelry?"– which is just one of many 'good reads' in the Urn Garden Learning Center.
Men's Cremation Jewelry
Oddly enough, when asked to think of cremation jewelry, folks usually think it's popular only with women. But, you'd be wrong; cremation jewelry for men is also sought-after. That's why Urn Garden has cultivated (pun intended!) a wide variety of cremation jewelry. Let's take a quick look at one of the most popular pieces of men's cremation jewelry, the Titanium Urn Bracelet. I just love its simplicity, its luxurious, weighty feel and the fact that it's made in the USA. Time after time, men will gravitate to this style.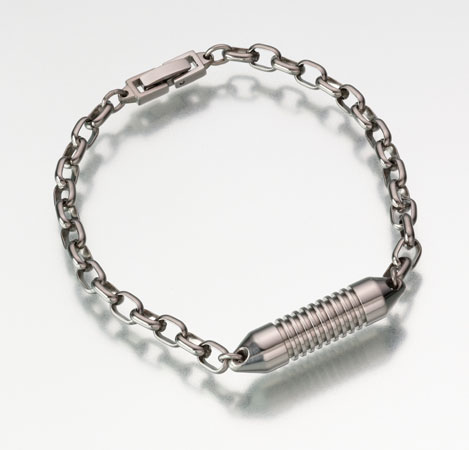 There are others too, of course. Check out our collection of Cremation Jewelry for Men, where you'll see many unique items, like the Men's Cross Urn Ring and the popular Silver Peace Sign pendant, which can be engraved with up to three characters. Again, I love its simplicity.
This time of year can be difficult, especially if you've recently lost a loved one. A thoughtfully-chosen gift of pet cremation jewelry or a pet cremation urn is a wonderful way to show them you truly care.