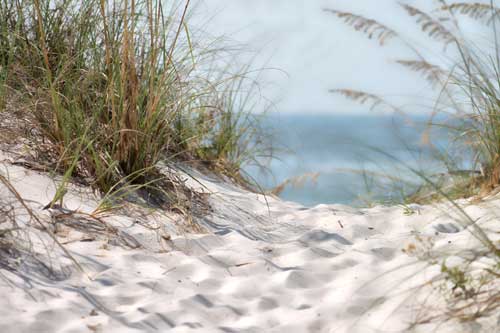 What do we do for fun around here? As we ease into Fall, lately we're dreaming about sand and surf, although with the recent hurricanes, the beaches are wrecked. So there are cheap flights and if you can get away go for it! It doesn't have to be perfect to be beautiful depending on where you stay….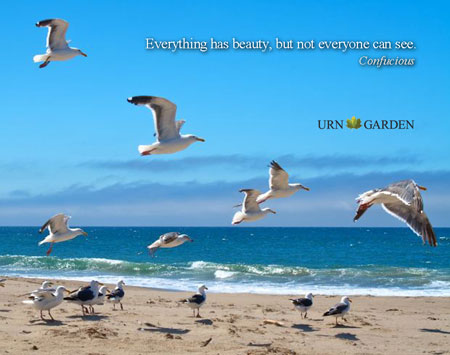 Yesterday, we talked to a mother and I did not get the complete story, but the family was not expecting to get ashes back from their 23 year old daughter who had died. But things change and now they were going to receive a small amount her ashes. The funeral director said it would be about a cup or so. The deceased was a young mother with two small children. Mother said she loved to knee board and play in the water. She knew as soon as she saw the blown glass wave it was perfect for her daughter.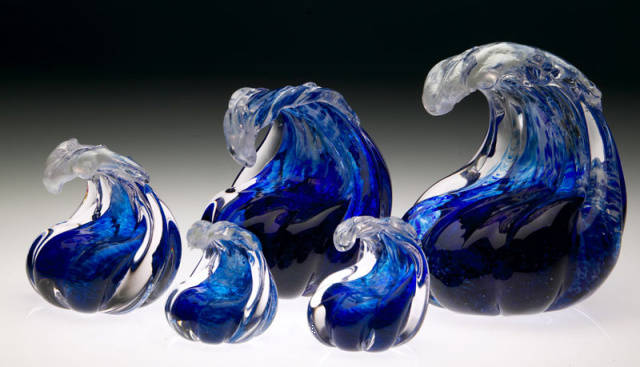 Earlier this summer, a gentleman called to inquire about the big shell urn we sell. He needed a biodegradable urn for a water burial that was planned. And? He had to pass airport security to make it happen. He wanted everything to fit on board the plane, and he was concerned about whether the shell would fit in the overhead compartment. The shell is super lightweight, but packaged in an oversize box.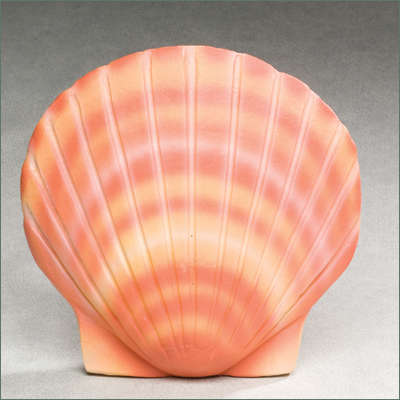 So, he ordered and after the delivery, he boldly went bag shopping with empty urn in tow to find a tote that would accommodate the box that he could check as a carry on.
Success! Now, I don't know the details on where he shopped, but he did call back to say that the flight was smooth and the ash scattering ceremony was successful.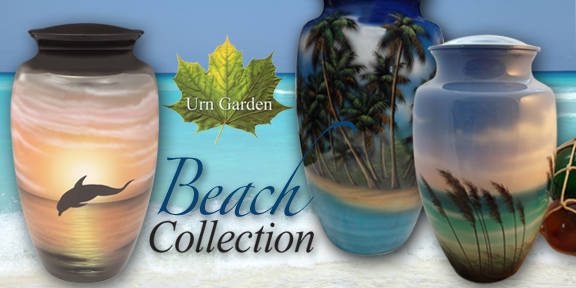 We've spoke to clients who were able to live their dream and move to the beach. Some of them were short and sweet stays, but life changing and inspirational. This particular couple inspired the Santa Rosa Beach Cremation Urn.
Other clients have told us about some of their favorite beach vacations and we were so inspired to create a couple ocean styles based on their descriptions.
This one is inspired by one of the most beautiful beaches in the world, Siesta Key. It also comes in a purple version. Adult sizes and smaller keepsakes to match are available.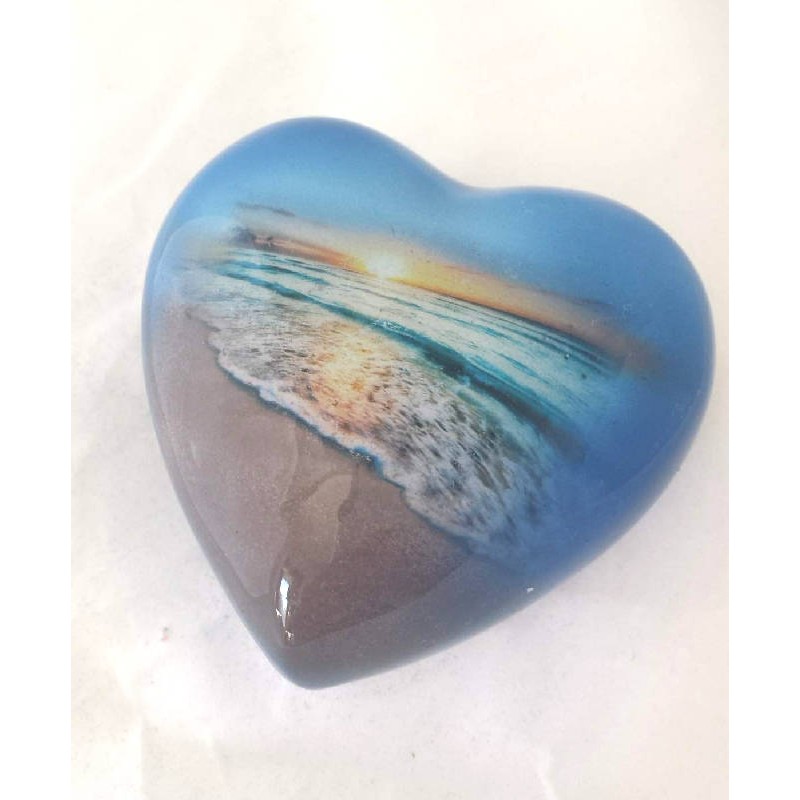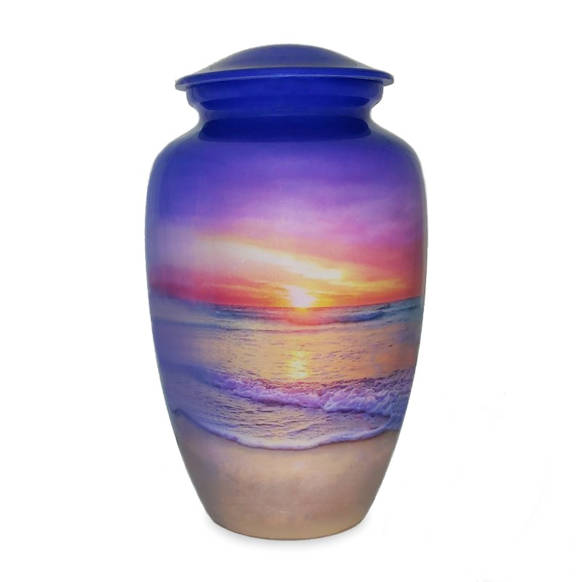 My mom and dad love Maui and we named this memorial urn after their love of white sand and palm trees. It's been popular with our customers as well. We are one of the few retailers that are able to engrave this urn.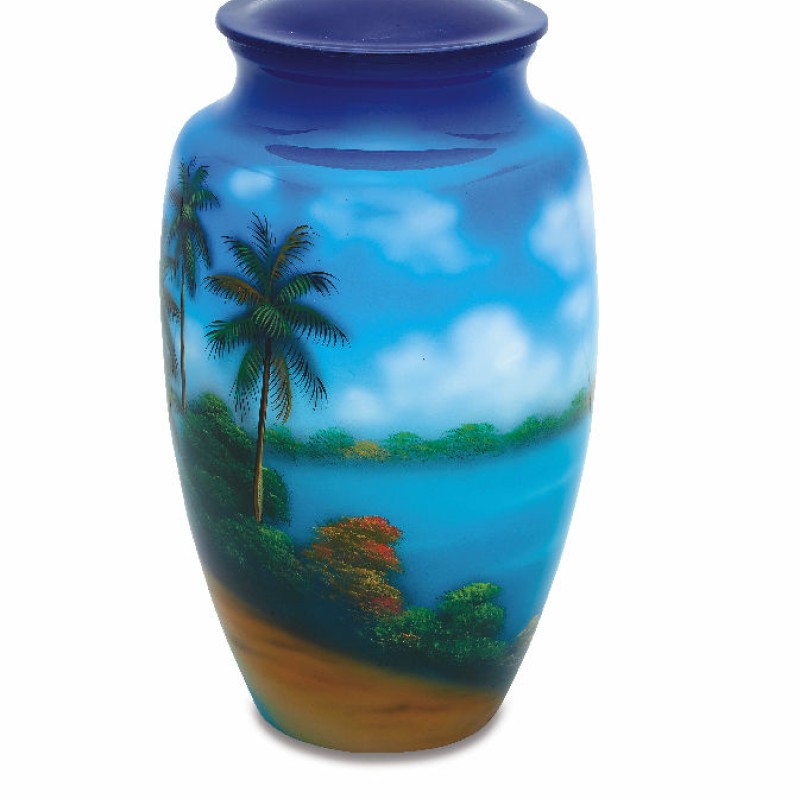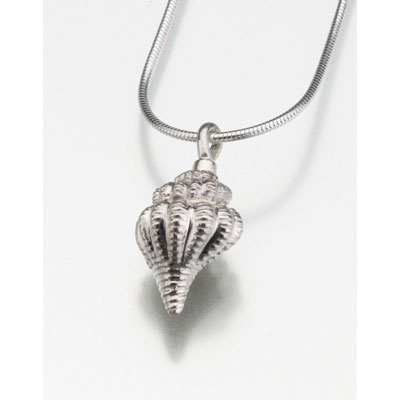 But when the storms roll in, the survivors clean up and move on. The bronze lighthouse and sea shell jewelry were bought by clients who had weathered hurricane Sandy. So we look for the rainbow after the storm.