It's not unusual to look for signs from a loved one after he or she dies. These symbols not only bring a feeling of hope, but a sense of peace and renewal. It's a popular notion that cardinals are often seen as messengers from our loved ones. Just their presence symbolizes a myriad of ideals, thoughts and feelings.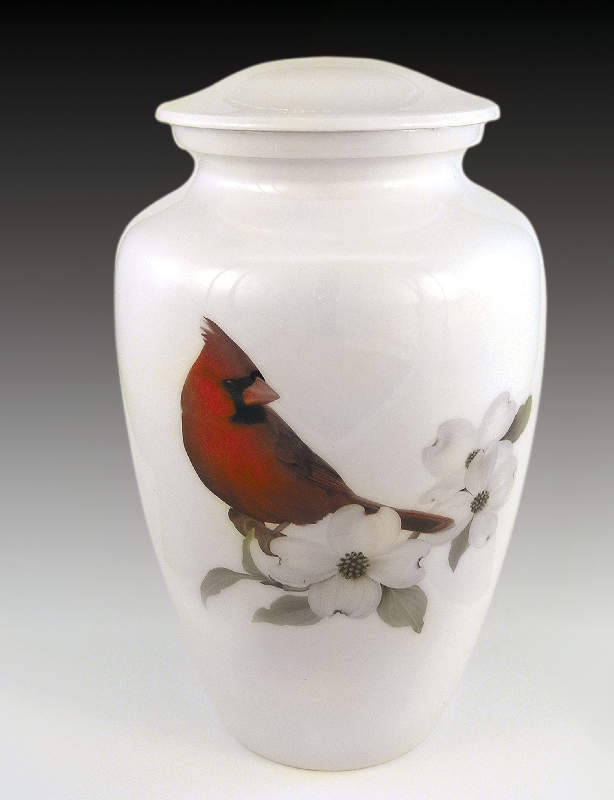 The cardinal cremation urn was inspired by this bright little bird. Hand painted crimson feathers on a glossy snow white vase, our little bird is perched on a branch with blooming dogwood flowers, which also have spiritual connotations combine to make a the perfect memorial for your loved one. While this one is a full size adult style, a matching mini urn is also available to store smaller portions of cremated ash.
There are a couple of sculpture style keepsake urns also for family members that want a small remembrance.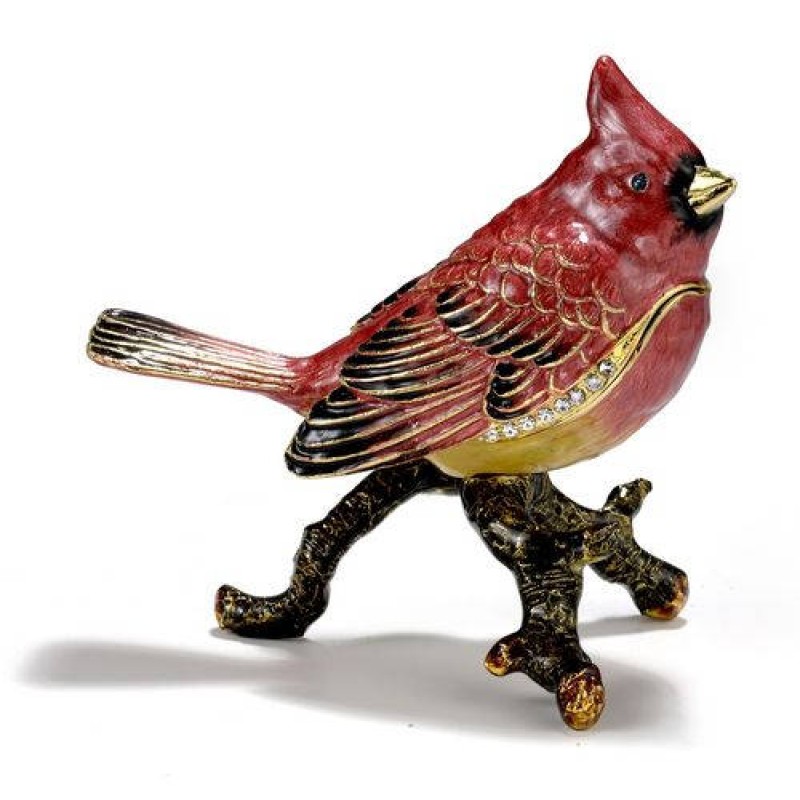 A cardinal's bright red markings and authoritative call are only a few of its strong attributes.
Cardinal Characteristics
To learn about the message a cardinal delivers, you need to first understand more about the messenger itself:
Color: One of the obvious qualities of a cardinal is its red color, which symbolizes faith, power, importance and vitality. This reminds us that we are an important component in the circle of life. For Christians, red symbolizes the "blood of Christ," as well as the hope we received from His resurrection. In the Catholic church, the cardinal red color is worn by the highest priests of the same name.
Sounds: Albeit loud, a cardinal's song or call is crisp and precise, making sure its message is clear. Female and male cardinals sing together and seem to communicate well with each other.
Mating and parenting: A cardinal's mating and parenting characteristics are symbolic of the dedication and duty they show toward their mates and offspring. Unlike many in the animal kingdom, cardinals are largely monogamous and mate for life.
Health: Finally, a cardinal's health symbolizes its strength, vitality and self-preservation. This bird's spirit shows us that we can find the strength within ourselves to win the fight.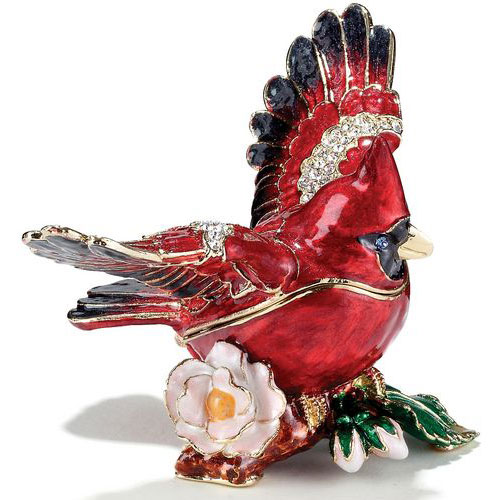 A Sign From the Afterlife?
While this may be perceived from several different viewpoints, some believe cardinals are sent here with messages from our loved ones who have died, wherever they may be. Each message is personal and unique, and can typically only understood by the receiver. A red cardinal is said to provide a safe avenue into the realm of personal power and perseverance, two strengths often sought after when a loved one passes away.
If cardinals aren't your style, we can help you create a beautiful presentation at the funeral or memorial service with an alternate choice that is more representative of your style. Shop the site to see all the choices or call for help.