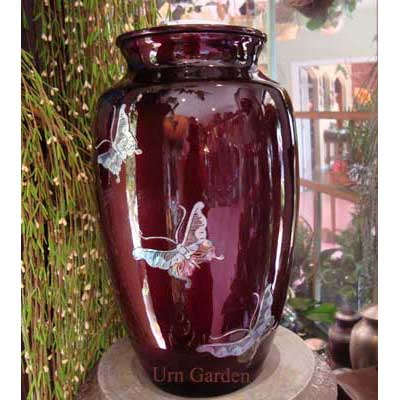 A Mother of Pearl butterfly glows on this cremation urn's glossy ruby background, which is symbolic of its majestic transformation. Butterflies are commonly found on urns because they not only help honor a loved one who died, but allow mourners to understand the grief process.
Butterflies allow individuals to take a look at parts of their lives or personalities that need a change. Even after your loved one is gone, you can continue to grow and expand your life with the spirit of the butterfly by your side. It's all about being able to go through important life changes with lightness and grace.
Butterflies can also guide people on journeys of freedom to becoming better humans by helping them release fears and giving them the power to make choices about their lives. Many also believe that butterflies symbolize one's soul. Christians believe it also is associated with Christ's resurrection.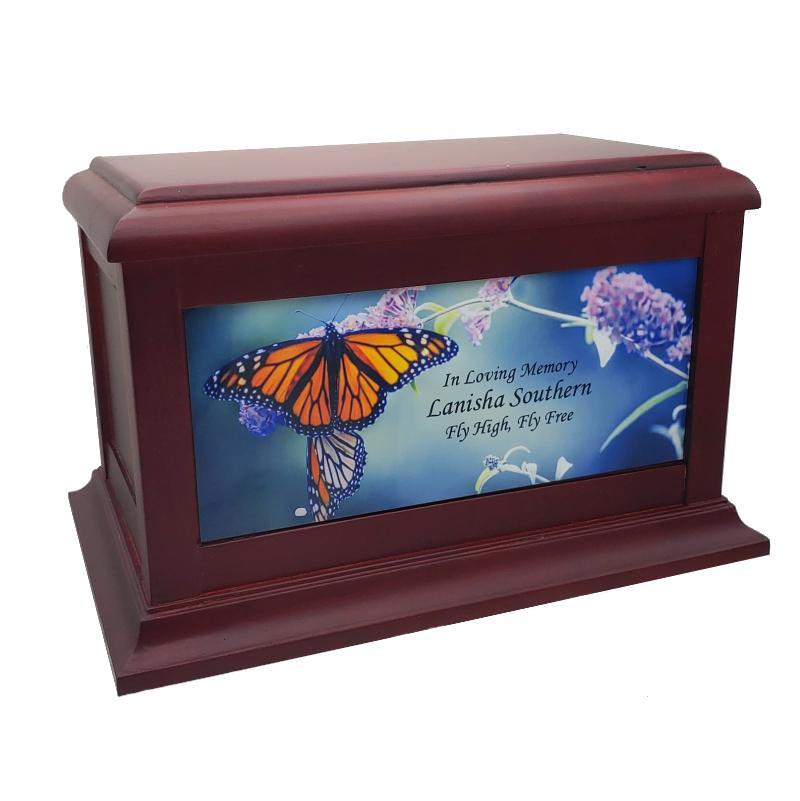 Finally, butterflies symbolize change, freedom and hope. Seeing butterflies after the death of a loved one, whether it's on a beautiful urn or out in your garden, consider it a sign that you can let go of your feelings and spread own wings. Free yourself from the grief you are feeling and praise your loved one's life.
Butterfly, hummingbird, dragonfly, and other themes in nature can soothe the soul. We can help you create the perfect memorial.