Purple Iris is popping here and we've chronicled our love hate relationship with the Iris. In fact, I'm ready to dig em up and pitch them…until I see the beauty that unfolds every spring. Irises come in a rainbow of colors, the most popular being the deep blue or purple variety. Their primary meanings include faith, hope, wisdom, courage, and admiration. Iris represents the February birth month and is the flower of our 13th state, Tennessee, and the Fleur-de-lis is the emblem for the city of New Orleans. The Iris flower dates back to Ancient Greek mythology when the Greek goddess Iris, who was a messenger of the gods and was the personification of the rainbow. Iris was the link between heaven and earth.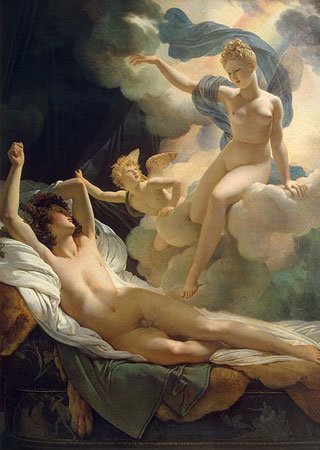 Purple irises were planted over the graves of women to summon the Goddess to guide the dead in their journey. Ancient Egyptian kings marveled in the iris's exotic nature, and drawings have been found of the flower in a number of Egyptian palaces.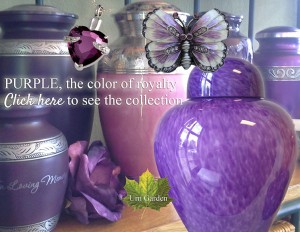 Urn Garden carries memorial urns that feature the beauty of the purple iris. Here it is as a cloisonne cremation urn.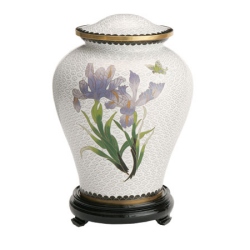 Both urns are a purple and ivory combination, very soft and pretty for both male or female. I was surprised once when a lady shopping for a purple urn told me it was her son's favorite color. She chose this Purple Iris Flower Garden Keepsake Urn to use as a container to hold a portion of the ashes reserved from a scattering of ashes ceremony.