Many of the obituaries that appear in our local paper are brief, and often testimonies to the deceased's acceptance of Jesus as their personal savior. Here in the Meth Capitol of the World, the family of Jody Jones used the obituary as a platform for drug awareness. Our hearts go out to the family.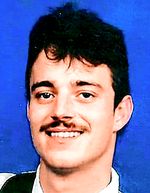 Jody Lee Jones August 13, 1972 – November 2, 2009 Jody L. Jones passed away November 2, 2009, t 8:10 a.m., in his mother's home, after a long illness of hepatitis C, contracted from long term intravenous methamphetamine use. Jody is survived by one daughter, Chastity M. Jones; his mother, Georgia Boutelle; three sisters, Billie Miller, Belinda Jackson, and Kerry Miller, who were caring for him until his tragic end; and numerous nieces, nephews and friends. Jody left us at the early age of 37 years, due to liver and organ failure from hep C and other side effects from long term meth use. It is our prayer and hope that maybe by sharing this, a message or example can be sent to others who may be considering this life choice, are maybe already have, to just please think about it and try to find help before meth takes you out too, because it is truly a tragedy for a family to watch someone they love killing themselves. For years to be fighting for a last breath or a last ounce of life when it's just to late. In Loving Memory of our Jody (before meth). Memorial services are pending.
On the flip side in Florida, the family of Bob Garrett planned a memorial service at Disney World for the aging mouseketeer, and rode his favorite rides in his memory.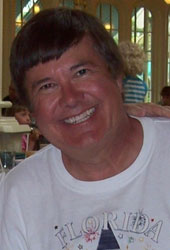 They scattered some ashes around a brick he donated, at the entrance to the Magic Kingdom, and behind a statue of Mickey on Main Street USA.
"It's where he wanted to spend eternity," said his wife.
Source: