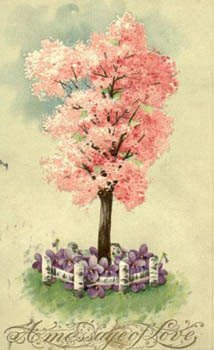 As difficult and harsh as the weather's been lately, the beauty of spring is beginning to emerge. Buds on the trees, greening of the grass, birds returning to the garden.
Mr. Davis shared these predictions for the future from a 1968 Mechanixs Illustrated mag:
People have more time for leisure activities in the year 2008. The average work day is about four hours. But the extra time isn't totally free. The pace of technological advance is such that a certain amount of a jobholder's spare time is used in keeping up with the new developments – on the average, about two hours of home study a day.
Home study? Yes. Leisure time? NO. More please.
So we get it where we can. Miss CK NY's post brought a tear, as well as Mr. Goddard's "Ahead of the Curve" in Georgia about catching those little waves.
Finally, condolences to our neighbor to the South, the Bus Driver on the loss of his mom. Health wise, it's been a difficult year for Mary Lou and her son Jim has been paying tribute to his Mother on his blog.
And on her final gift:
This morning, at 5:50 am, Mom left this earthly life. She specifically directed her mortal remains be given to Mid American Transplant Service and what could not be harvested, be used for research. What is left is to be cremated and placed with our Dad's cremains in their plot the National Cemetery at Glenstone and Seminole.
I'll always remember my sweet Etta Mae's words: "Honey, after 80, it's all downhill. EVERYTHING falls apart."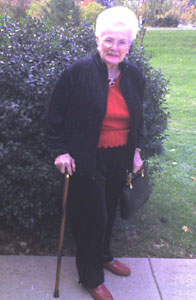 Today's tip: DO IT NOW