Black Mourning Wreath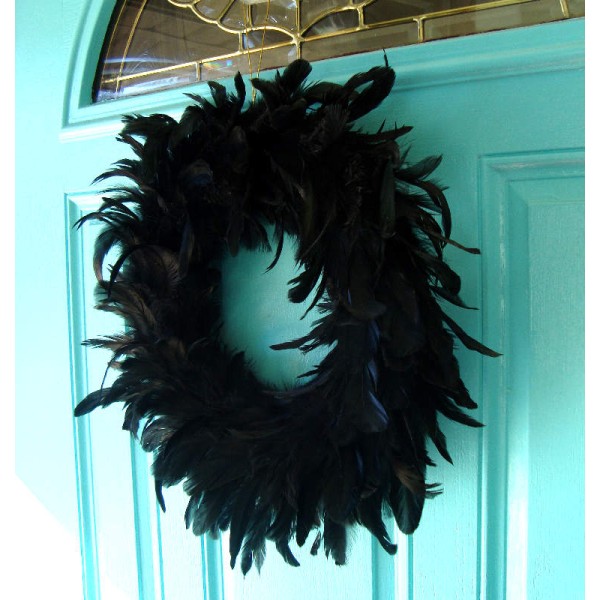 Out Of Stock

Black Mourning Wreath
Stock:

Out Of Stock

Product Code:

23-8100
Elegant black feather wreath to signify a house of mourning. This tradition dates back to Victorian times when the front door and sometimes the porch or veranda was draped with black bunting, wreaths, and ribbons to notify neighbors that a death had occurred..
This handmade wreath is made with natural or dyed black rooster feathers and has an overall diameter of approximately 11.5 inches with a 6 inch center opening. Feathers are mounted on lightweight foam round.
The wreath could be hung on the door, in the window, or even used to encircle the urn at a memorial service.