White Angel Wings Urn, Metal Cremation Urn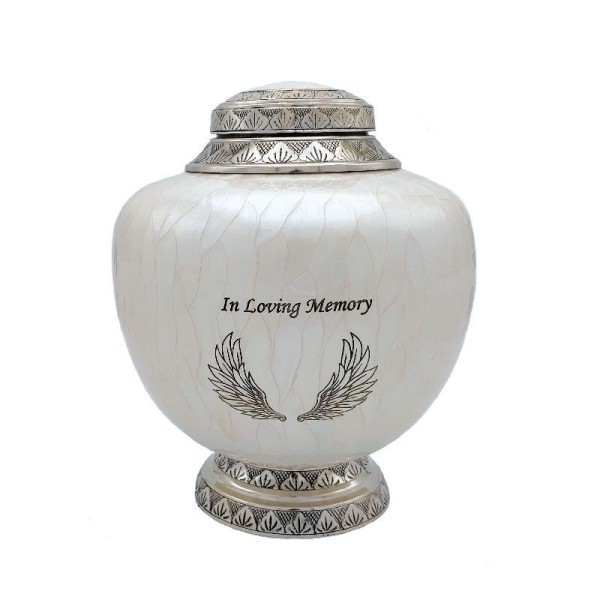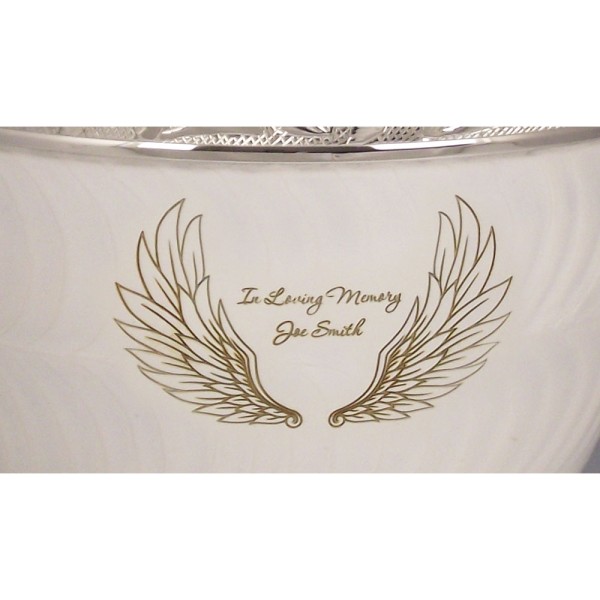 White Angel Wings Urn, Metal Cremation Urn
Stock:

In Stock

Product Code:

23-10500-AW
Elegant Angel Wings Cremation Urn is a snow-white metal urn engraved with a pair of feathery golden wings to honor the flight of the spirit. Shiny silver hand floral tooled accents form a band that encircles the urn. White suggests purity, peace, and light and the Chinese use white for their funeral traditions as opposed to the black commonly used in Western culture.
Dimensions: 9" D x 10.5" H
Capacity: 220 cu. inches, suitable for adult weighing up to 220 pounds
Material: Nickel plated brass
Secure threaded lid
Felt-lined base protects furniture
Matching keepsake urn available
Names can be inscribed on the surface between the wings.