American Eagle Cremation Urn for Two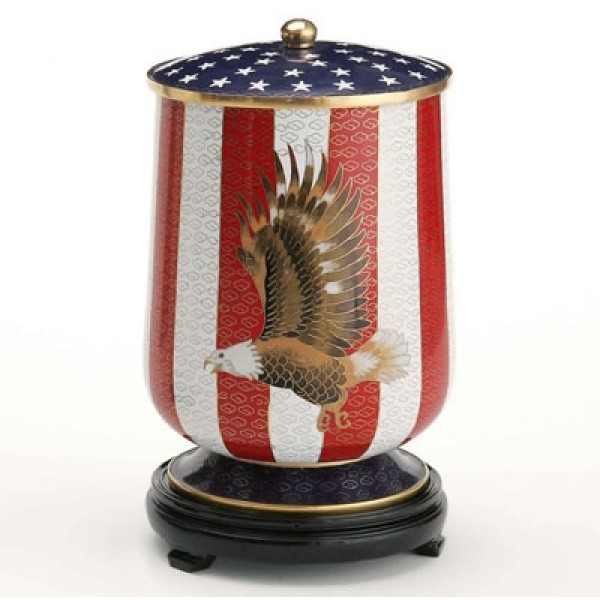 American Eagle Cremation Urn for Two
Stock:

In Stock

Product Code:

11-800FE
Our patriotic companion cremation urn is metal with double capacity for two sets of ashes for couples that want to be together forever.This fine art cloisonne urn is a tribute to those who served our country. The Eagle represents power, strength and freedom and is featured on the front and back of the urn.
Measures: 10.75" H x 9.75" D.
Size: 400 Cubic Inches.
Capped lid.
Metal Construction.
Pedestal not included.
Limited quanities, call for availablity.
Handcrafted items can sometimes have variations in color and patterns and size.
Imported
​Cloisonne is an ancient artform that combines layering a wire mesh, usually formed from copper and then layerd with bright enamels and then fired in a kiln to create a beautiful memorial that doubles as an art piece.