Tree of Life Cremation Urn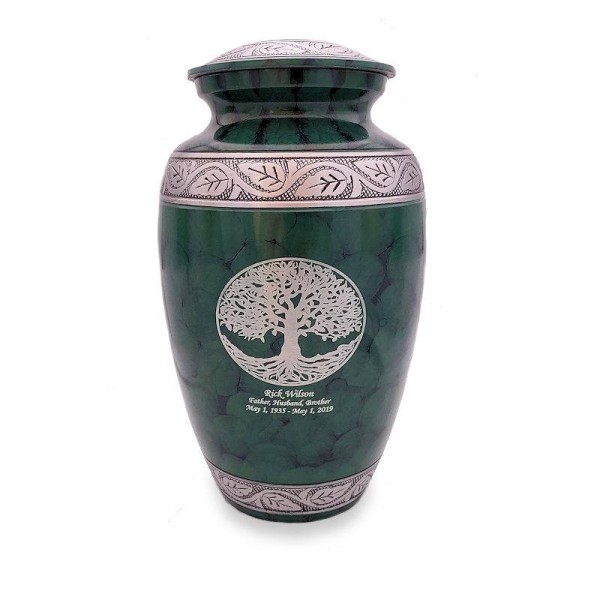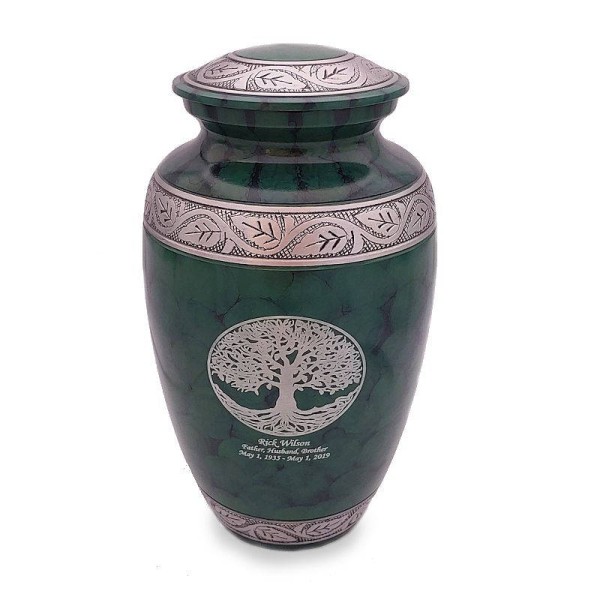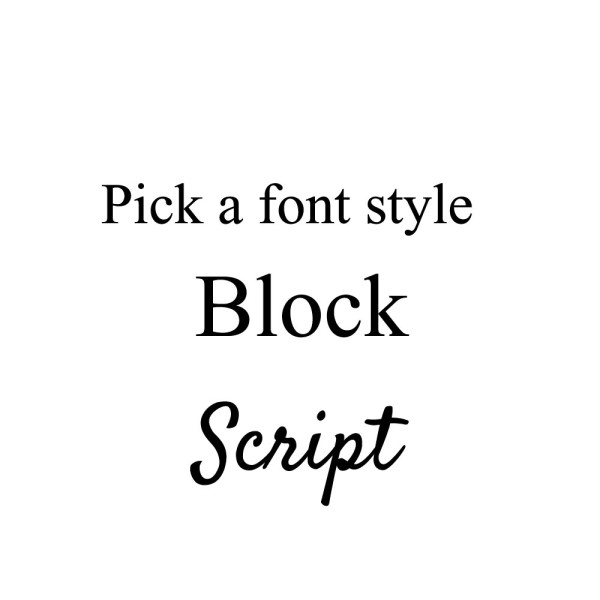 Tree of Life Cremation Urn
Stock:

In Stock

Product Code:

23-7510-Tree
Tree of Life cremation urn is an adult urn,metal with rich green enamel and gold details. Solid construction embossed with ancient image of the Tree of Life, celebrating family heritage and eternal life. The ashes are placed into the urn through the top which has a secure threaded lid. Displays nicely at the funeral or memorial service. Suitable for burial or home display.
The tree of life is a familiar image that spans across all cultures and dates back to ancient times, even earlier than the Egyptians. This symbol holds religious and spirtual connotations that can mean many things to many people. One theme is the connection that the tree has to both earth and air. Roots that travel to the underworld, branches that lift up to the heavens.
Measures 10.5" H.
Adult Capacity 230 Cubic Inches
Metal
Handcrafted items may have variations in size, color shades, patterns, etching and engraving.