Morning Glory Purple Adult Cremation Urn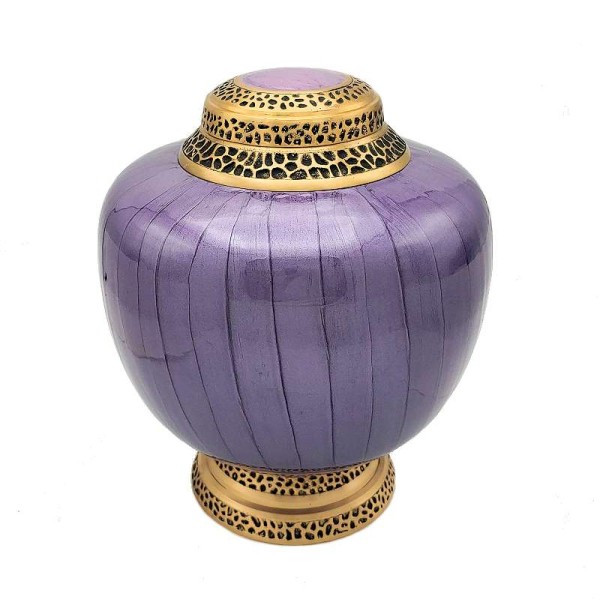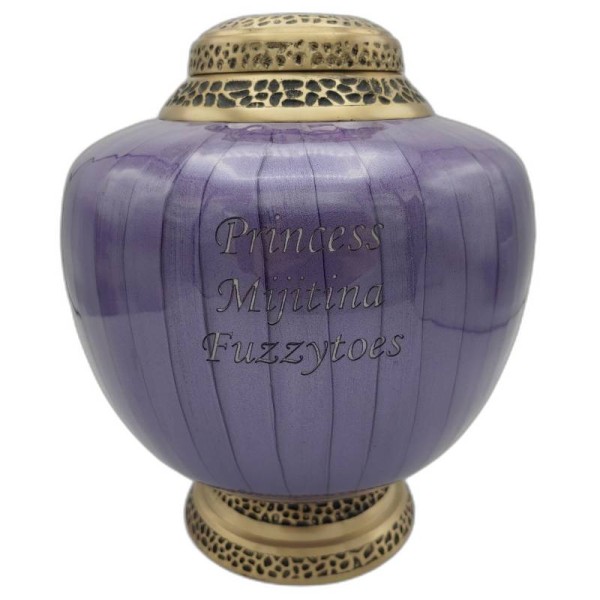 Morning Glory Purple Adult Cremation Urn
Stock:

In Stock

Product Code:

23-2322
Morning Glory is a beautiful lavender shade of purple cremation urn and is an adult size container. Suited for burial, display in the home, or placement in a niche at the cemetery, due to it's low-profile design. and while safely preserving the ashes of your loved one. The frosty lavender enamel cremation urn is trimmed with hand etched gold details along the top and bottom. Opens from the top with secure threaded lid. Solid brass, this urn engraves beautifully.
Love it or not, the color purple has so much symbolism in our history, from the robes of royals and priests to gemstones that signify a February birth date.
10.5 inches H x 9.5" wide
Weight: 7 pounds before filling.
Solid Brass
Hand crafted items can have variations in size, shape, color, and pattern.