Maple Or Cherry Celtic Cross Container for Ashes Made in America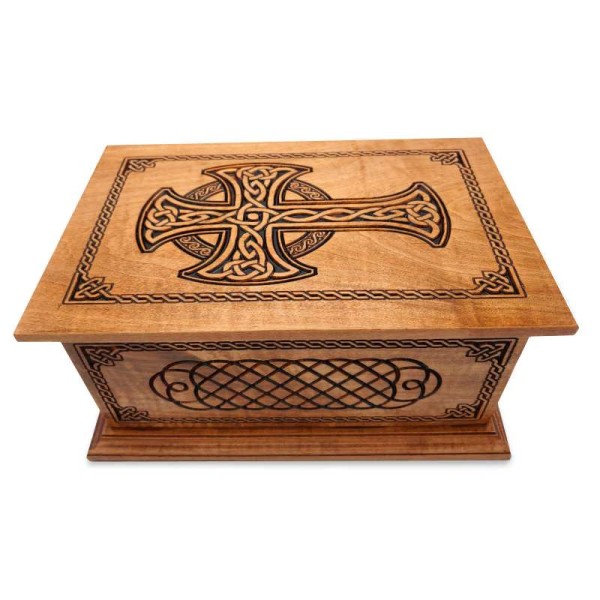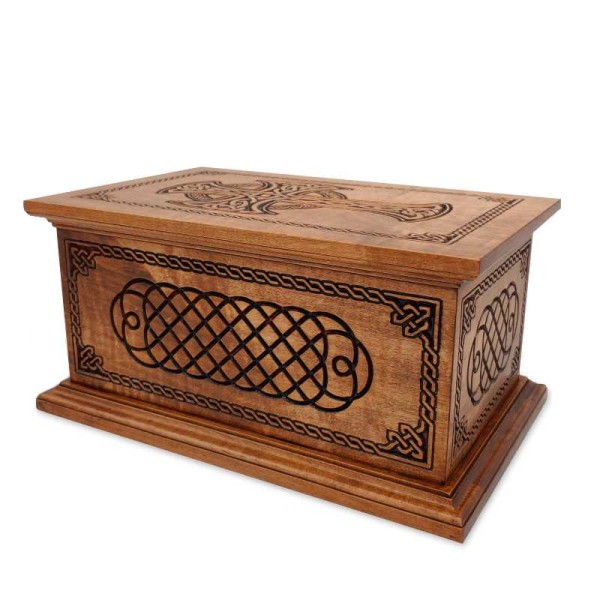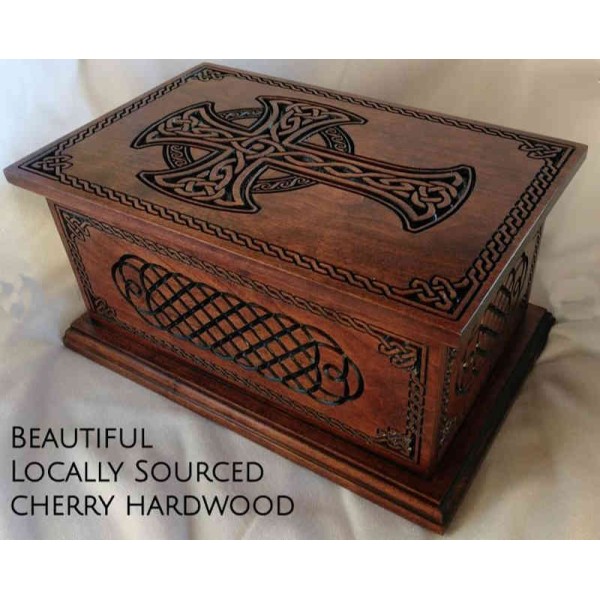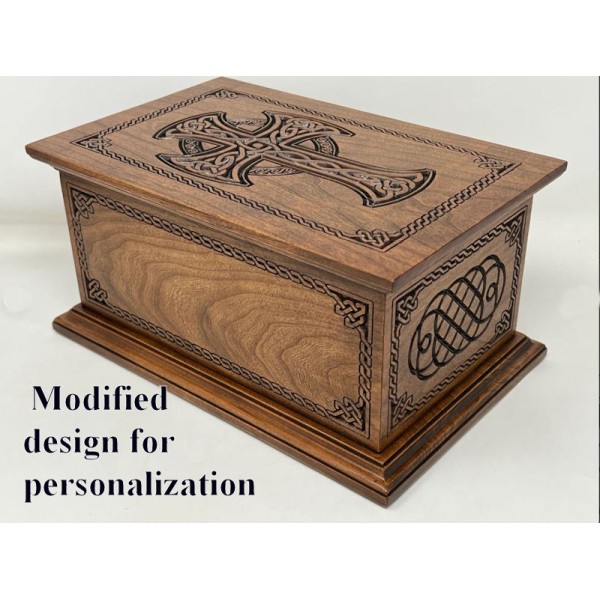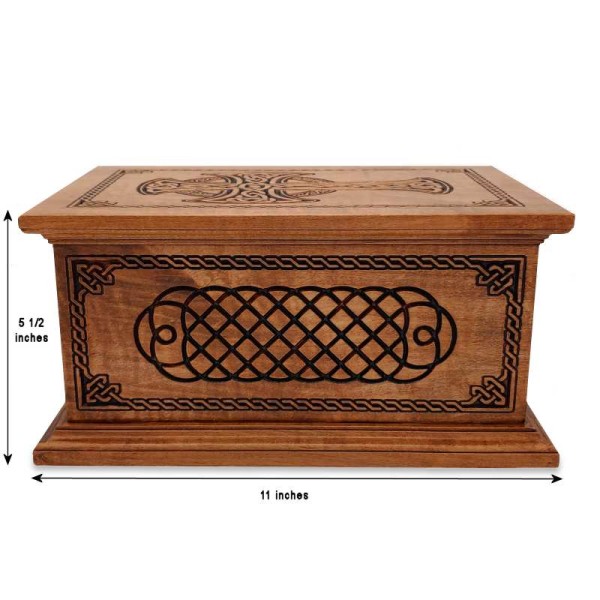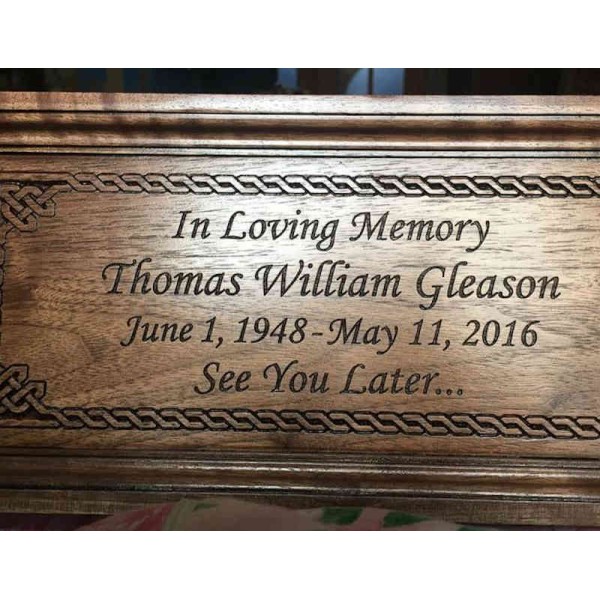 Maple Or Cherry Celtic Cross Container for Ashes Made in America
Stock:

In Stock

Product Code:

51-CCB-M
Hardwood cremation box in your choice of beautiful maple or cherry with carved Celtic Cross emblem will hold the ashes of an adult.
Details include Celtic knots on all sides of the box symbolizing infinity and connectivity. This container can be personalized with laser engraving to include name, dates, or brief sentiment if desired.
This urn is so beautiful, it could be displayed in the home, or suitable for burial. Due to the low-profile design, cremation boxes are suitable for placement in most niches at the cemetery. Check to make sure that wood is allowed, it usually is, but some cemeteries have restrictions on container materials that can go into the wall.
This memorial is American made in the Midwest by talented compassionate craftsmen who care about creating a quality locally sourced cremation urn for your loved one.
Jeanne emailed to say: "This is a beautiful box for my husband's ashes. We loved to visit Ireland and it was our last trip together. I will cherish the memories it represents."
Exterior dimensions are approximate: 11'' x 7''x 5.5''
Interior Dimensions: 5" x 9" x 4-1/2" high
Standard adult size urn
Material: Maple Wood
Loads from the bottom, with bolted panel for secure storage
Optional laser engraving, please note that design will be modified to allow for personalization. See images for details.
This is a handcrafted item and may have variations.
Please allow 2 day lead time