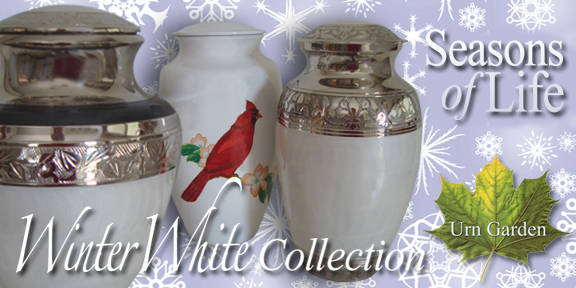 White shines bright in the garden this month as we spotlight urns with clean classic designs. In some cultures white is the deepest color of mourning as opposed to the Western world's preference for black.  Most of the urns in this collection are metal and feature elegant shapes and soft shades of white.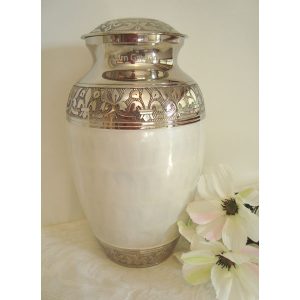 The White Pearl urn gives an iridescent glow the contrasts with the reflective silver trim and carved band and looks great engraved with names, dates, or a brief sentiment if desired. This style comes in several different sizes depending on your needs. Throughout history white has symbolized innocence, honesty, good, and perfection. White could also be incorporated into the memorial service with scented white candles with calming fragrances like coconut, vanilla, or baby powder. Winter white flowers to represent a January birth date are the snowdrop and carnation.
One of our most popular styles is the affordable Elegant White cremation urn available in both adult full size and matching mini. This style engraves well and we can the laser to add names, angel wings, dates, or a verse on the large one if desired.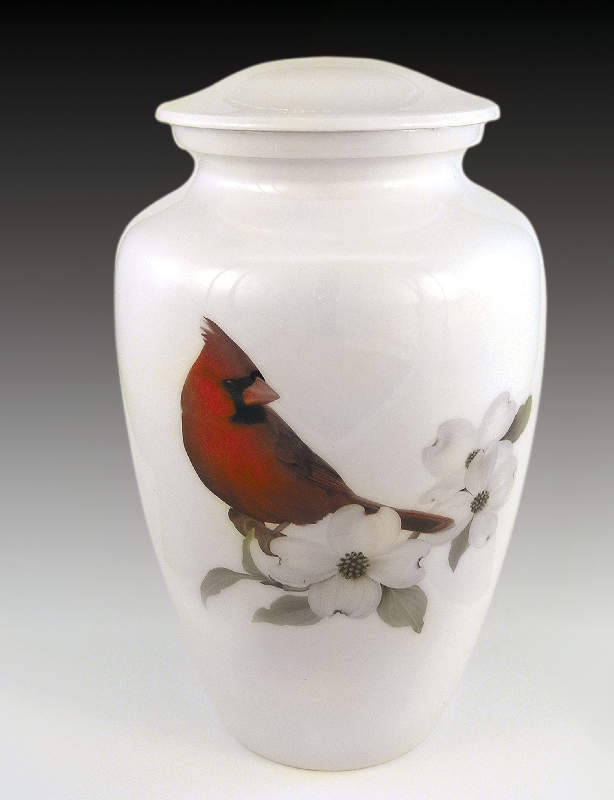 Another family favorite for all the seasons, is the Cardinal Urn. This style pays homage to my grandmother, who is crazy for birds and her motto is: if you love it, put a bird on it! The cardinal urn is snow white with a beautifully hand painted red bird sitting on a dogwood branch. Both the bird and the dogwood have spiritual connotations as well. Pendants in the shape of a dogwood flower are available if you are shopping for cremation jewelry.
The White Heart urn is a medium size with attractive hand tooled details. This style opens from the bottom to store the ashes. This would be for families that are going to divide the cremains, or use for a child or pet and can even be engraved and shows well against a crisp white background.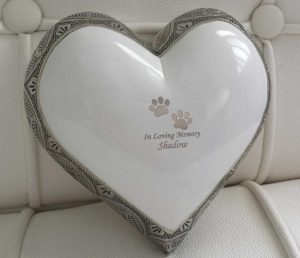 There are even smaller urns available in mini sizes, many of which match the adult size. Need help sorting it all out?