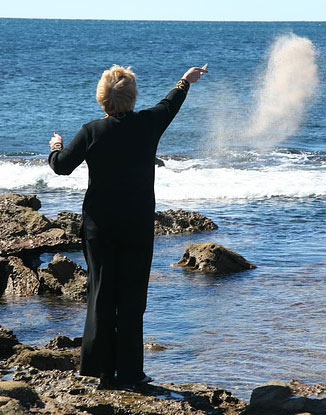 In 2013, a plastic bag with human ashes washed up on a South Florida shoreline. The unidentified remains were presumably scattered at sea but were disposed of in a fashion not normally associated with burial at sea. Instead, the non-biodegradable plastic bag in which they were stored kept the cremains in tact instead of being dispersed. Unfortunately, this seems to happen more often than not when families take it upon themselves to scatter their loved one's ashes without proper instruction from a funeral director or crematory operator.
Why Water Burial?
Scattering a loved one's ashes is becoming more commonplace in today's society as families dismiss the concept that ground burial is the only option to consider when a person dies. As long as it's allowed by federal, state and local laws, you can scatter your loved one's remains in a variety of venues including a garden, under a favorite tree or shrub or even over his or her favorite ball field.
Scattering ashes over water is also quite typical these days. Water enthusiasts may prefer to have the cremains dispersed in the ocean or nearby lake. While this may be a simple way to scatter the ashes, many who do this believe the concept that life began in the sea so it's best to return that life back. This is not only a humbling way to pay tribute to a deceased friend or family member, but it is also an environmentally friendly alternative to traditional ground burials.
A much less expensive option, ash scattering over water is usually held after the funeral or memorial service and is typically attended by immediate friends and family members, a clergy member and the vessel captain. Remaining friends and family can opt to view the scattering ceremony from the shore.
A classic example of how NOT to scatter ashes can be found in what we will refer to as the Lebowski method:

Biodegradable Scattering or Water Urns
If you are considering scattering or burying your loved one's ashes in water, there are two types of cremation urns that should be used. You want a container that is easy to open when you are getting ready to scatter the ashes or an urn that is biodegradable should you decide to place the cremated remains in the water.
These types urns typically float for a brief period time and will sink gracefully. They come in a variety of styles from tubes and sea shells to Grecian urns and balls of sand. Because they are biodegradable, they are typically made from recycled paper, sand, gelatin and rock salt.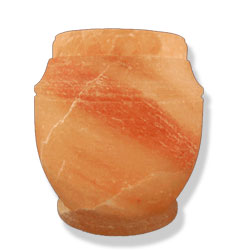 Federal Rules and Regulations for Scattering Cremated Ashes
The Environmental Protection Agency oversees the federal rules on disposing of cremated remains. Individual states have their own regulations but often use the EPA rules as guidelines.
Under the EPA's Clean Water Act, the ashes must be scattered at least three nautical miles from land and can only be done by boat or air. If you are using a non-biodegradable container, it must be disposed of separately and not placed in the water at all. Cremated remains are not allowed to be scattered at beaches or wading pools by water. Inland water burials require the applicable state permits.
All water burials must be reported in writing to the EPA within 30 days. Decomposable wreaths and flowers may be placed in the water at the time of ceremony.
Need help or have questions? We're here to help.