When a person of Irish ancestry passes away, it's not uncommon for families to hold large, traditional funerals. However, now that cremation is becoming a more popular option, families have some alternatives on what they can do with their loved ones' remains. Besides burial, many are choosing to keep a portion of the ashes in a piece of celtic knot urn jewelry such as a ring or necklace. This allows them to have their loved one close in spirit while keeping their rich Irish heritage alive.  One style of urn necklace that has been a  popular choice for families is the gold Celtic cross urn necklace.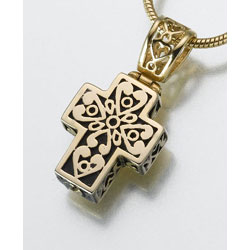 Celtic knots symbolize the timeless and endless nature of a person's spirit; there is no beginning and no end. Several variations of this symbol are found in the different types of cremation jewelry. Celtic knot cross, pendant and heart urn necklaces  are very pretty and discreet. Celtic knot urn rings are also available for men and women.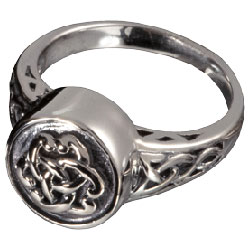 Cremation jewelry debuted during the Victorian Era, although at the time it was called mourning jewelry. It faded after the Civil War and didn't resurface until the 1990s when cremation started becoming a more common burial option.