While many consider this part of the world "fly over country" the fact is these Ozark hills are one of the most beautiful places on earth. In addition to the natural beauty of the area the Ozarks are really a giant playground with top entertainment and outdoor activities in any direction you care to turn. We're fortunate to have many well maintained bike paths and trails that wind through scenic areas.  Lately we've tried to squeeze in a couple of bike rides while the weather was warm and colors were prime.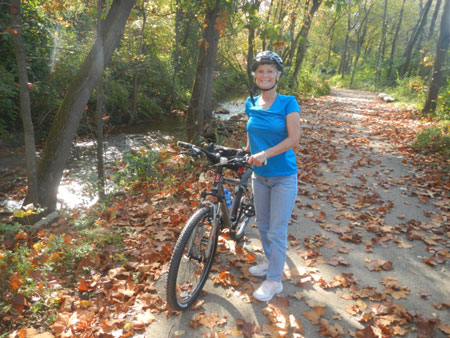 One trail in particular got my attention as I noticed several benches and statuary that were dedicated as memorials.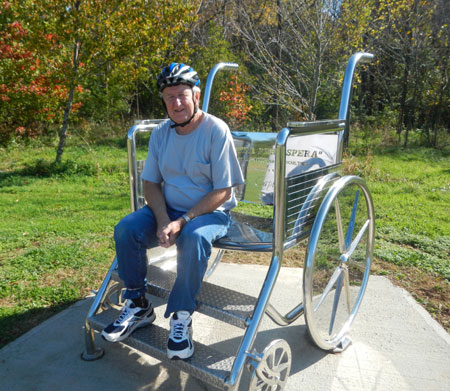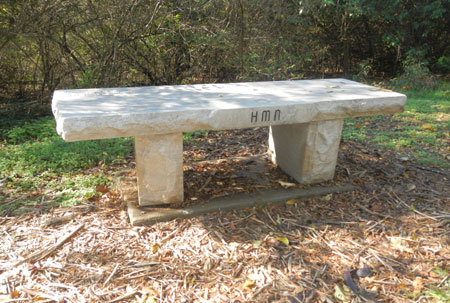 Turns out that for a donation to the organization that helps maintain the green ways you can place a marker as a tribute on the trail.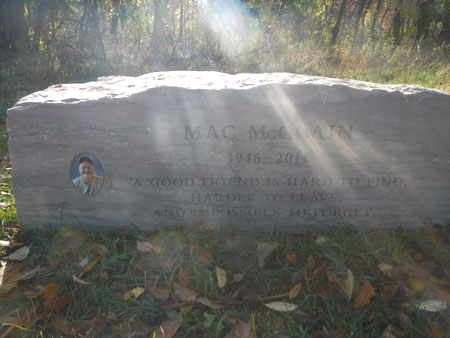 This would be a nice way for families that have chosen cremation and want to create a unique memorial dedicated to a loved one that also benefits the community. The memorial stones on this bike path are rough cut and unpolished and blend into the landscape so it doesn't look like a grave yard.
You may have a solution in your area that will satisfy will allow you to place a commemorative bench or statue in a quiet place to remember and appreciate. On a recent visit to the downtown library I saw a polished granite bench at the entrance that was placed in memory of one of the patrons. In these instances, not only are you making a donation in your loved ones name, the dedication is a lasting reminder of that individual.