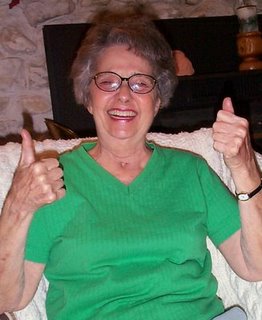 One of the advantages of cremation is the luxury of time. Although many families want immediate closure, memorial services and interment can actually be planned for a later date to allow for family that may have to travel, or even better weather.
Such was the case with the Lee family. When Mary Lou Lee passed away in March, her family honored her wishes: She wanted her services to be held after school was out for the summer as she did not want her school-age grandchildren and great-grandchildren to have to miss school to attend her funeral service. "Have it in the summer," she said, "and have everyone wear a big hat!"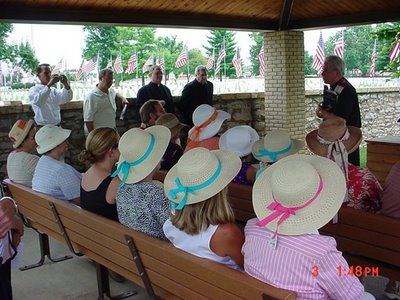 And they did. Last week, they laid Mary Lou to rest beside her husband. One of Mary's son's owns an early SUV (short bus) and the family boarded the bus and drove to the cemetery for the service.

Back in the late '60's, with all the turmoil happening throughout the world, Mary Lou's husband had several thousand of these flower power stickers printed up. According to one of the brothers, "These represent, not just a slogan or catch phrase, but a way of life." One sticker survived and was displayed in a prominent location on Jim's bus.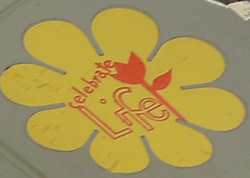 After the service, everyone gathered at Mary's son, Jim's place for food and fellowship. Earlier, the brothers went to Sam's Club and bought their mom's favorite foods, pimento stuffed olives and summer sausage, drug the tables and chairs out on the lawn, and honored their mother's memory.
Beautiful.
Thank you Jim, for permission to share your experience with other families looking for memorial ideas.