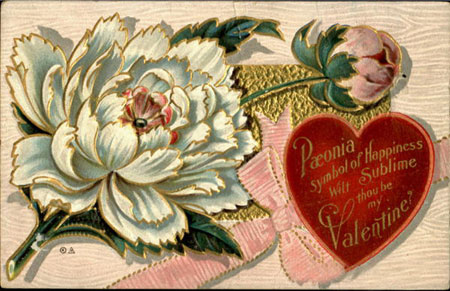 Today is Valentine's Day, and who wouldn't love flowers from her husband on this most romantic of days? That is unless your husband is dead. Is it still romantic? Creepy? Or simply just hindering this woman's road to grief?
There's a woman in Texas whom, during her 46 years of marriage, received a bouquet of flowers each Valentine's Day from her husband. Without fail, the flowers arrived every February 14 with a short note that read, "My love for you grows." Sadly, he passed away a few years ago, and on the first Valentine's Day following his death, she received a bouquet of flowers — from her husband — with a note that read, "My love for you is eternal."
Heartbroken, she called the florist who informed this grieving widow that her husband had prepaid for Valentine's Day bouquets for many years to come. He was trying to keep a tradition going that he started when they were newlyweds a half-century ago. With her heart in her throat, she was so grateful that her deceased husband was thoughtful enough to do this for her.
Some have said this is truly romantic, that his love for her didn't die when his body did. Others, however, are saying that this woman will have a hard time coming to terms with his death and grieve the loss if each February, this reminder of his love and their marriage arrives on her doorstep. Is this what happily ever after is supposed to be all about?