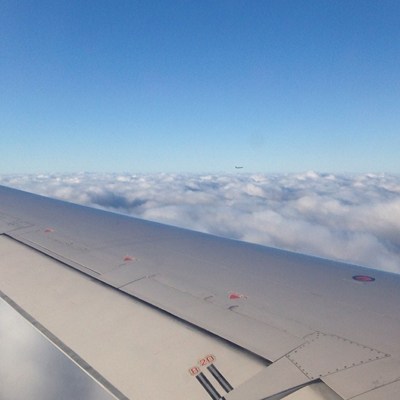 Compassion fares, also commonly known as bereavement airfares, are allowances given to close family members who need to travel to the funeral or memorial service of a loved one who died or to visit a person who is fatally ill. Instead of paying a full-price, last-minute fare, some airlines will offer a discounted price on a plane ticket that can be 5 percent, 10 percent or more depending on the airline. Proof of death or illness as well relationship is typically needed to receive the lower price.
Depending on the airline you use, immediate family members typically eligible to receive compassion fares include:
•    Spouse or domestic partner
•    Parent or stepparent
•    Children or stepchildren
•    Legal guardian
•    Adopted ward
•    Foster parents, children or siblings
•    Siblings or step-siblings
•    In-laws (mother, father, son, daughter, brother or sister)
•    Grandparents
•    Grandchildren
•    Aunts and uncles
•    Nieces or nephews
Booking Your Bereavement Flight
It can be quite confusing or frustrating to book a flight in case of a family emergency. Documentation typically needed includes your name, relationship to the relative, name, address and phone number of funeral home, doctor, hospital or hospice. You will also need a copy of the death certificate, or in case of a serious illness, a letter on letterhead from patient's physician. There are also few other things to keep in mind when making these traveling plans:
•    Book your flight as soon as you know your travel dates.
•    Each airline offers its own discount; however, not all airlines offer compassion fares
•    If you are changing flights and carriers throughout your trip, make sure you purchase a bereavement fare for each leg.
•    Some airlines offer discounts on the spot, while others may not refund your discount until the round-trip travel is completed.
•    Book your flight in-person or on the phone; it's hard to provide details online.
•    Discounted fares may not be available on international flights
Bereavement Fares and Guidelines per Airline
As of March 2014, the following airlines offer the following compassion fares:
•   Emergency Flight offers a 5 percent discount on lowest available round-trip or one-way tickets in case of a death or serious illness (hospitalized or hospice care) of an immediate family member. Travelers who do not have the required documentation at the time of travel can apply to receive a discount after travel is completed.
•    Delta Airlines also has a bereavement policy but does not outline the specific discount. However, its website states that travelers purchasing compassion tickets will be given additional flexibility on the best published fare, which varies according to each flight. It also offers flexibility on the return portion of the trip by waiving the service fee. International bereavement fares are available, but are subject to additional rules and restrictions. Customers need to purchase and travel must start within seven days of the loved one's death or imminent death. A verifiable document is required.
•    Alaska Airlines has a bereavement policy in place, but information is not available on its website. Customers traveling because of the death of an immediate family member can receive a discount if the ticket is purchased within seven days of travel. It cannot be booked on the same date as travel.
More Options
If a bereavement fare isn't available on the flight or destination you need, consider there are other options to consider. You can price out a regular ticket online and compare it to what you were quoted. Keep an eye on multiple airline websites and compare prices. You may be able to find web-only, last-minute fares. If you are within driving distance to another airport, check out those ticket prices. They may be less expensive. Finally, don't forget about frequent flyer miles. If you have some you can redeem them for a lower ticket price.