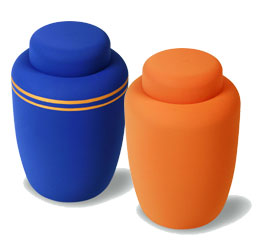 The latest addition to the Urn Garden biodegradable urn collection are cremation urns made from cornstarch.
That's right, cornstarch! Hand-painted with water-based paints, the urns are designed for a green burial and will not break down until placed in the earth.
This urn is TSA compliant and is packaged in a convenient box for discreet and secure transportation.