Urn Garden is pleased to introduce our new line of Raku urns. The first piece is "Copper Flair".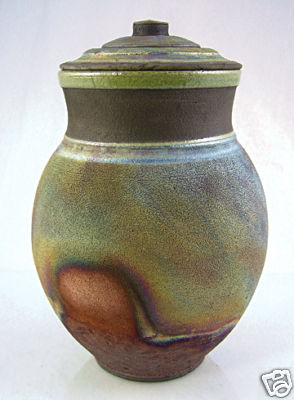 Copper Flair is a hand-thrown earthenware Raku urn with a green & copper matte glaze. Created right here in the garden, and signed by the artist.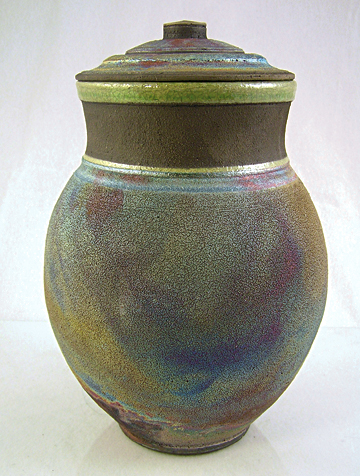 This vessel measures 9-1/4″ tall x  6-1/2″ wide and is a full size adult urn.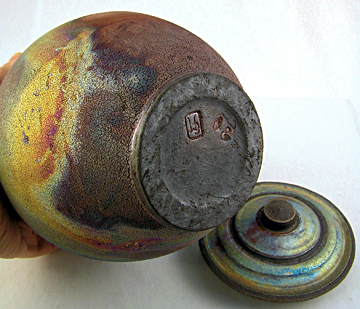 Raku is the blend of earth, wind, and fire. Beautiful imperfections and so versatile. A natural choice for families that want a beautiful organic art piece to store in the home or cemetery niche, display after scattering the ashes and are suitable for earth burial.