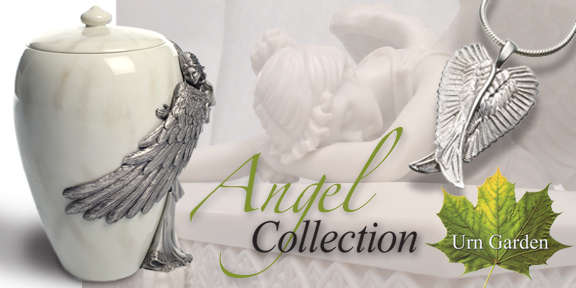 Back in 1982, I spent months in Mountain View Cemetery in Piedmont, California. I was there doing research for my final project prior to taking the examinations for a Master's degree in anthropology. It was a wonderful place to be, due in part to the images of angels found almost everywhere. A favorite angel is seen below (source):
I'd sit for hours admiring the elegance, pondering significance, and basking in the good feelings generated by this angel's presence. If you're ever in Oakland, California, visit Mountain View Cemetery – I'm sure you'll feel as I did when you see this memorial. Poet Mary Baker Eddy described that feeling well when she wrote:
"When angels visit us, we do not hear the rustle of wings, nor feel the feathery touch of the breast of a dove; but we know their presence by the love they create in our hearts."
In celebration of this love, I'd like to share this gallery of some of our most elegant angel cremation urns. If you want more information on any of these urns, simply click on the image.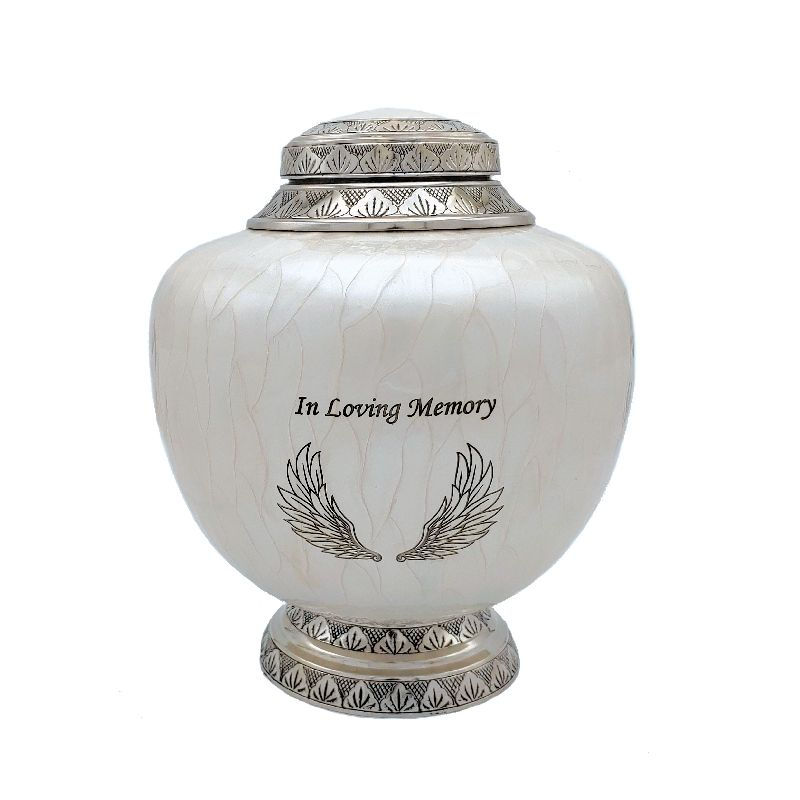 "For what is it that angels do? They bring us good news. They open our eyes to moments of wonder, to lovely possibilities, to exemplary people, to the idea that God is here in our midst. They lift our hearts and give us wings." ~ Joan Wester Anderson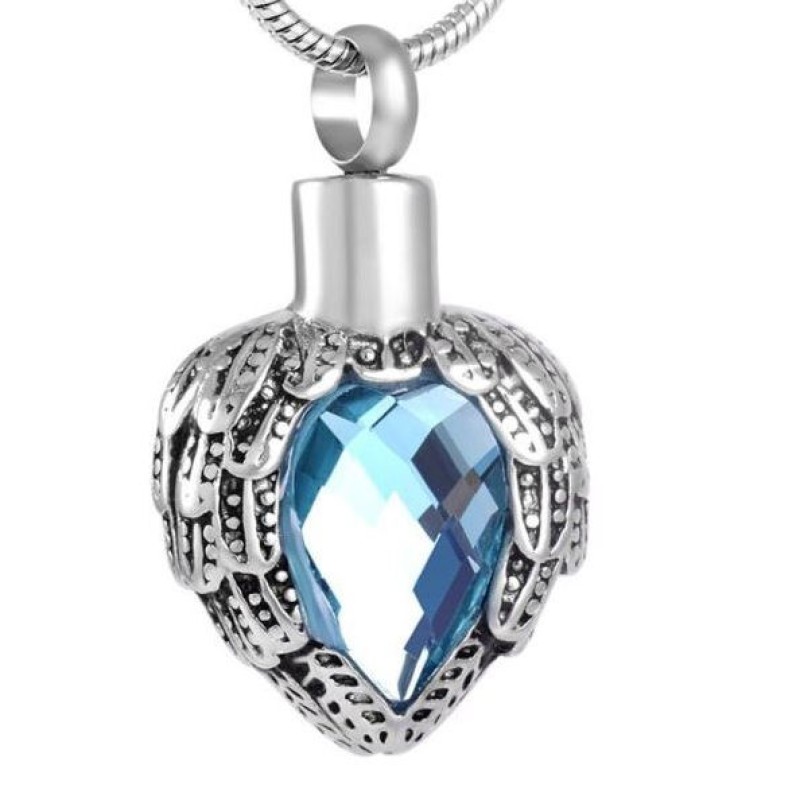 "We be light, we be life, we be fire! We sing electric flame, we rumble underground wind, we dance heaven! Come be we and be free!"~ Kate Griffin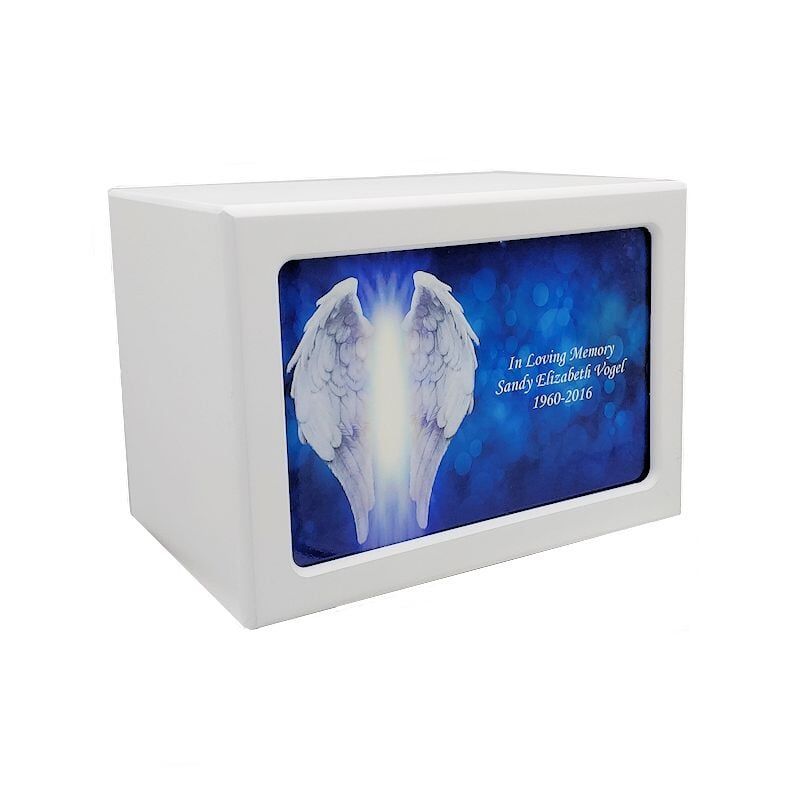 "Angels shine from without because their spirits are lit from within by the light of God." ~ Eileen Elias Freeman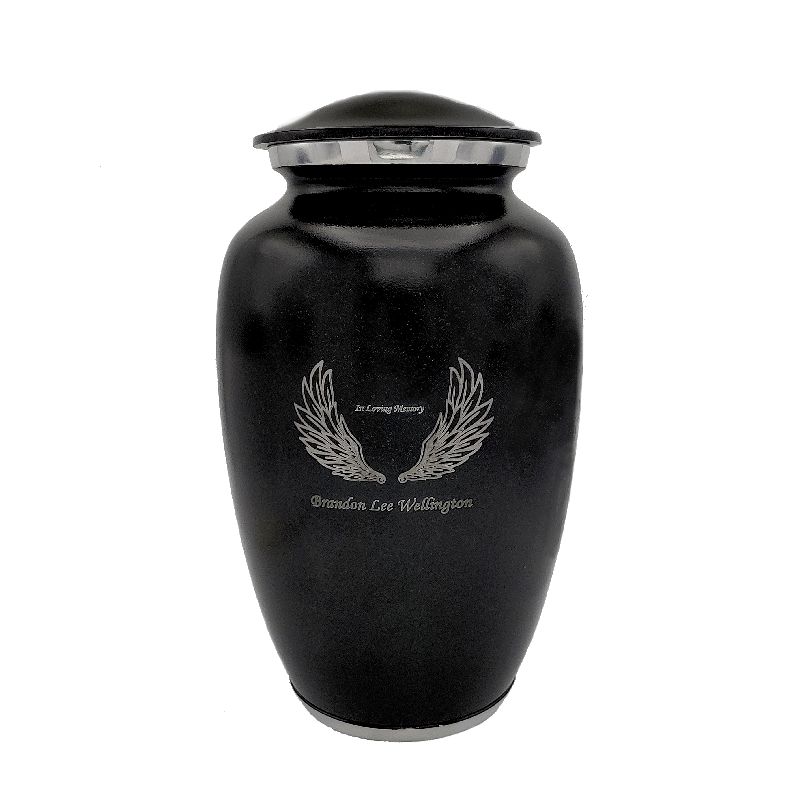 "How wonderful it must be to speak the language of the angels, with no words for hate and a million words for love!" ~ Eileen Elias Freeman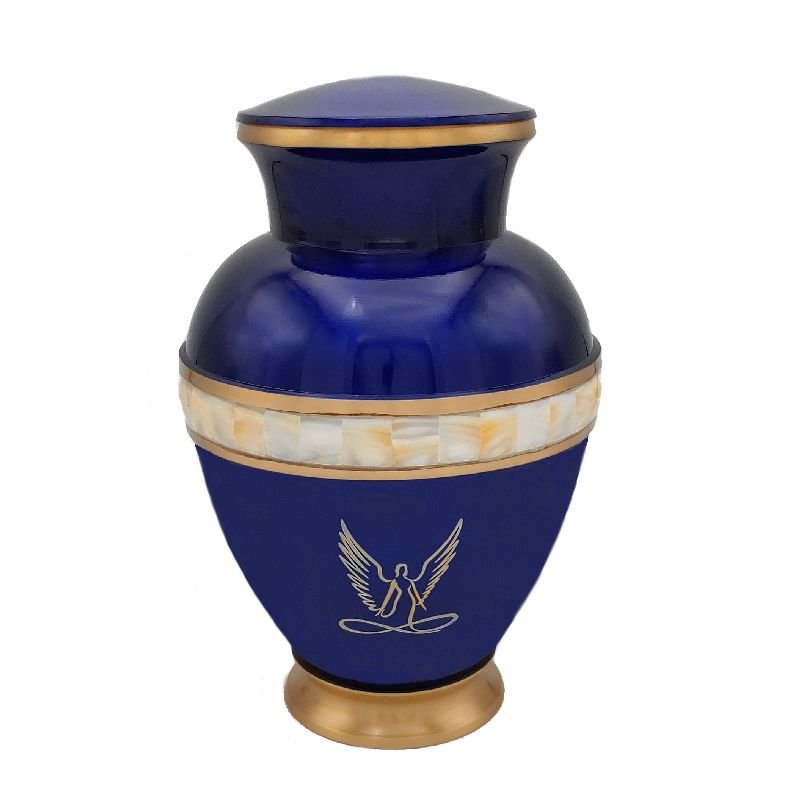 Before I go, I'd like to share this idea, from Deepak Chopra, because it's elevating – it puts us, in the company of angels as angels:
"The glories of creation are in your very cells; you are made of the same mindstuff as the angels, the stars, and God himself."
Keep your eyes open! Today may be the day your angelic presence can comfort or aid another. Further reading on celebrating the divine nature of angels can be found here. 
"Be an angel to someone else whenever you can," advises Eileen Freeman, "as a way of thanking God for the help your angel has given you."