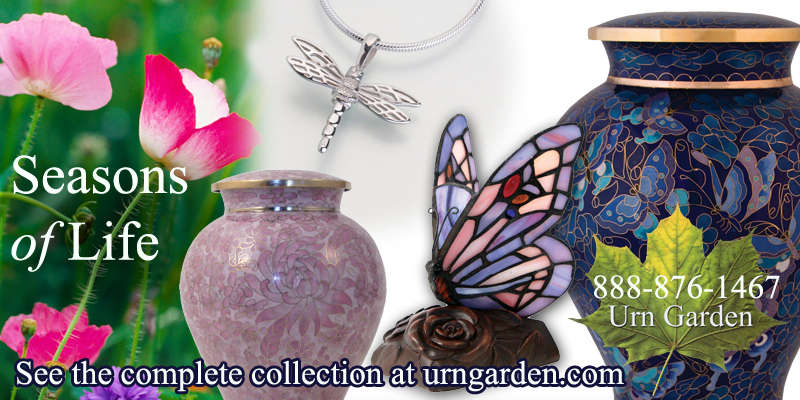 If you have the difficult task of selecting a cremation urn today, our hearts go out to you. It's can be so overwhelming,there's so many choices these days. You can pick a favorite color or even focus on the season. Look around, it's Spring and everything is starting to awaken. In this part of the country, Spring was late this year, but now? Everything is lush and green. Let's start there.
Green. The color of renewal. Perhaps this is a contradiction to a life ended, but perhaps this color could signify rebirth and restoration. Here's a few ideas for green urns to represent the change of season. The first one is an iridescent green and gold that changes color depending on the light. To bad the photograph doesn't reflect the true beauty. Our customers always tell us that this urn is so much more beautiful than the picture. This is a heavy metal that comes in both adult size and a smaller token that holds just a tiny bit of ash.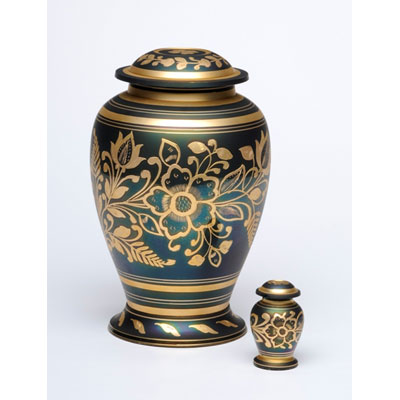 Another family favorite is the Lucky Shamrock, also metal and can be laser engraved with your loved one's name. Deep dark green marbling with hand engraved details. Green is gender neutral and many of these themes work for a mother, father, sister, or brother.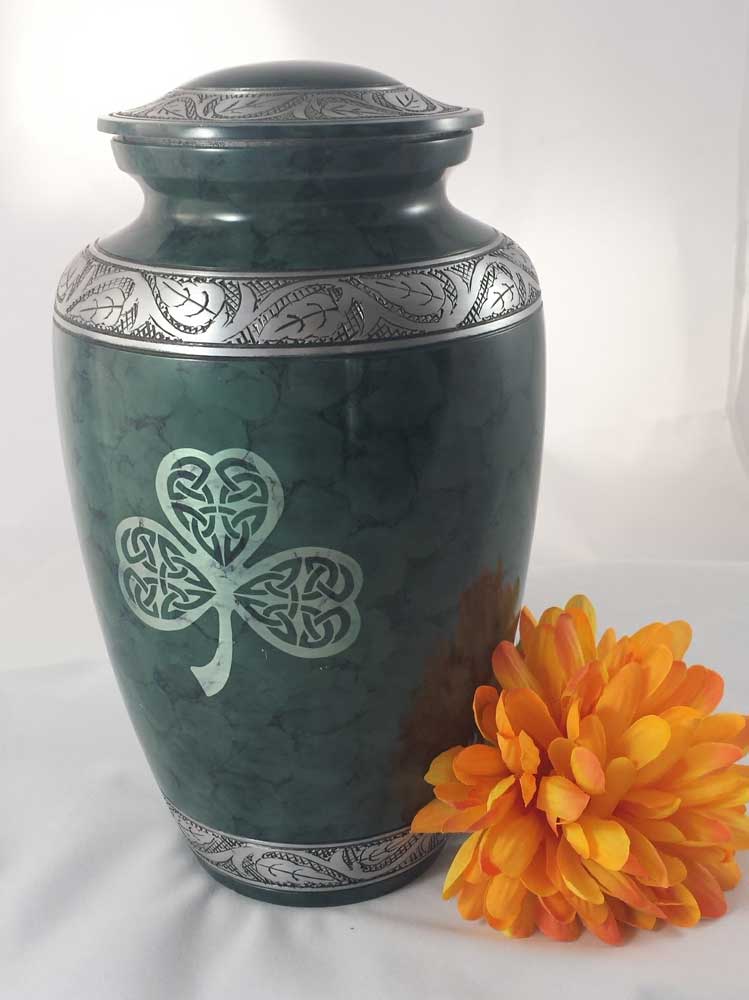 On the small side, is a heart shaped urn for ashes that holds small amounts for families that want to preserve a keepsake from the funeral.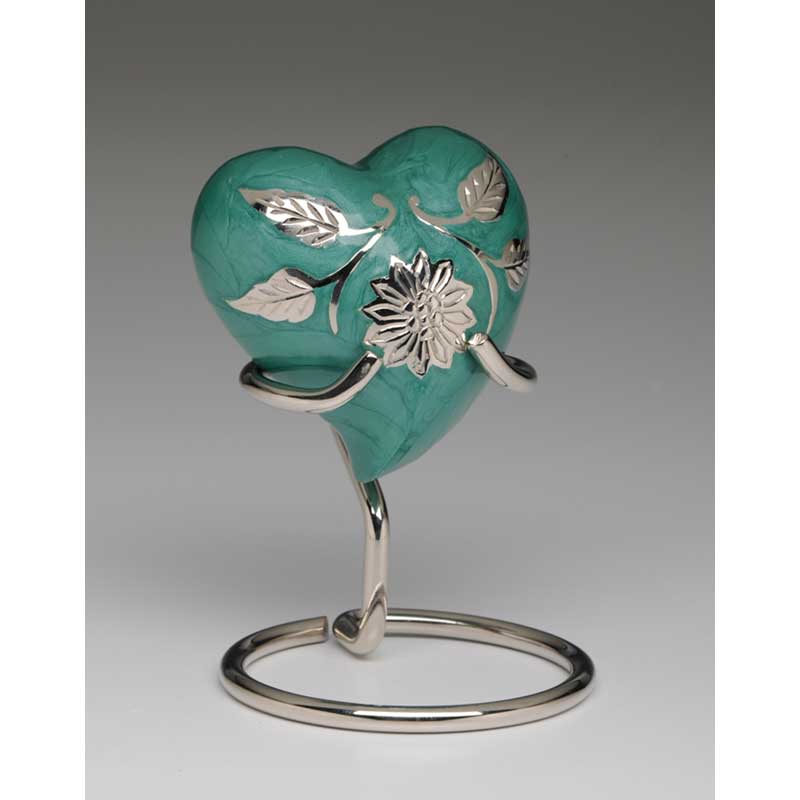 Maybe green is your least favorite color. Take a cue from Mother Nature, my roses are just went into full bloom. There are beautiful vase shaped and wood box style urns that have roses ranging from hand painted to inlaid mother of pearl styles. The birds are singing and building nests. We have a whole category of cremation urns dedicated to birds and flowers that was created in my grandmother's memory.
The hummingbirds have returned and are hitting the feeders hard after a long flight. We have several hummingbird styles in both large and the small keepsake size.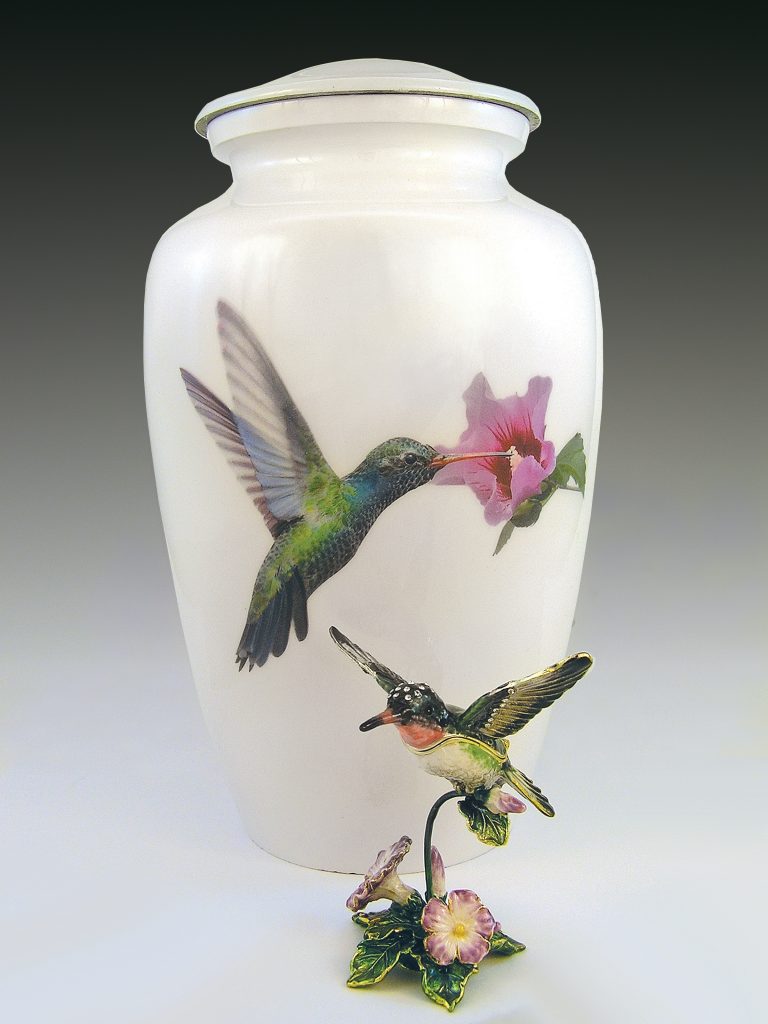 Most of what we've shown you are the traditional metal vase shape urns. They are affordable, versatile, suitable for burial or beautiful enough for display in the home. Some of the most stunning styles of cremation memorials are blown glass. Artisan glass is also more expensive than the brass and to minimize handling these pieces are often shipped directly from the artist's studio. This is an example and is appropriately called "Spring Season" .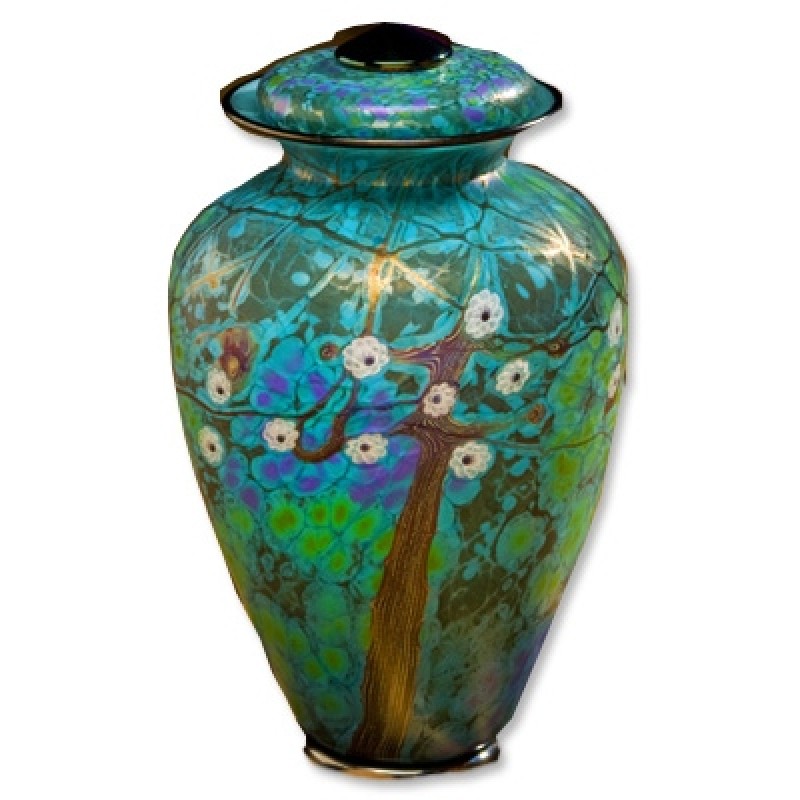 Unlike the imported metal styles we showed you earlier, this style is made in America.  If you have a tight timeline, it's worth knowing that the glass sometimes has a couple of days lead time. Most of the metal is stocked in our warehouse and can be shipped within 24 hours.
If you've shopped around, you know that in addition to the urns, there is jewelry that ties to these themes if that's something that your family is interested in. Hopefully, this guide will help you in narrowing down your choices. Have questions? We can help!