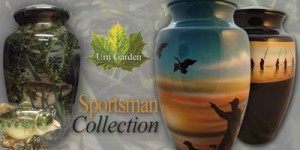 Every year Bass Pro sponsors a fitness festival that attracts thousands of people and since our offices are located near the starting line, we can hear the announcer calling out the the names as the runners cross the finish line. In addition to all the activity this weekend, seems like every week we've got a sale ad in the mailbox that is full of camo, hunting gear, and flannel. We're sponsoring our own fall hunting and fishing classic and have launched a couple of new cremation urns that celebrate the harvest season.
For fowl hunters we've got a sunset scene with a man and his dog. Gorgeous hand painted design looks so good engraved. We've been calling this a duck hunter urn, but some have suggested that the birds resemble geese flying.
With the change in weather, the deer have been on the move and for deer hunters or those who just like the idea of the deer as a spirit animal, our premium bronze cremation urn captures this perfectly in the form of a powerful stag sculpture. This urn takes a few weeks to create and is not your run of the mill traditional vase shape. The deer urn is an investment in quality American art and will blend into your home decor.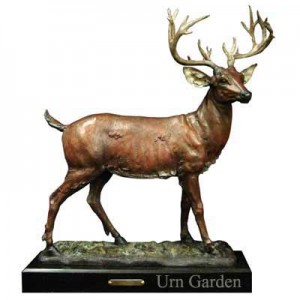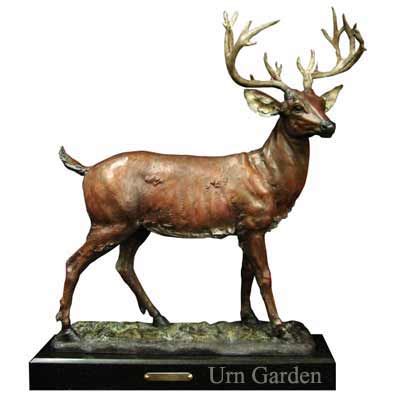 Just because there is movement in the woods doesn't mean that the fish aren't biting. This is prime fishing as well and for those sportsmen that love to cast their line, we've got some new styles as well as old favorites.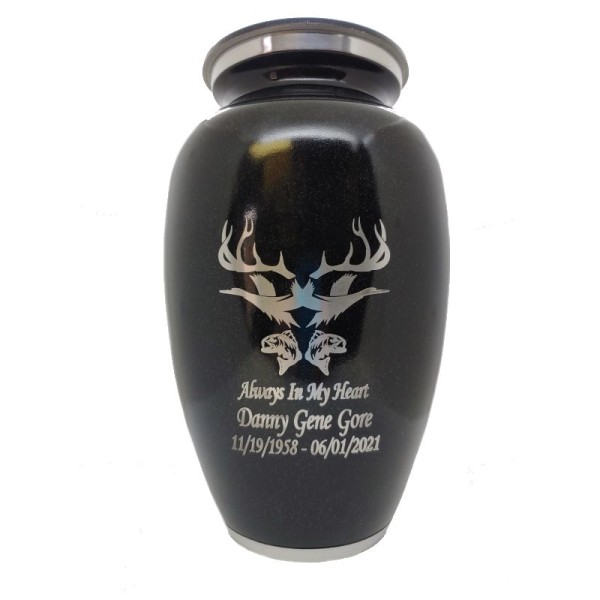 Daybreak Fishing Urn layers of rich chocolate lacquer with a fisherman wading out in to the water against a sun streaked sky. This style is so attractive and is another one that looks good engraved.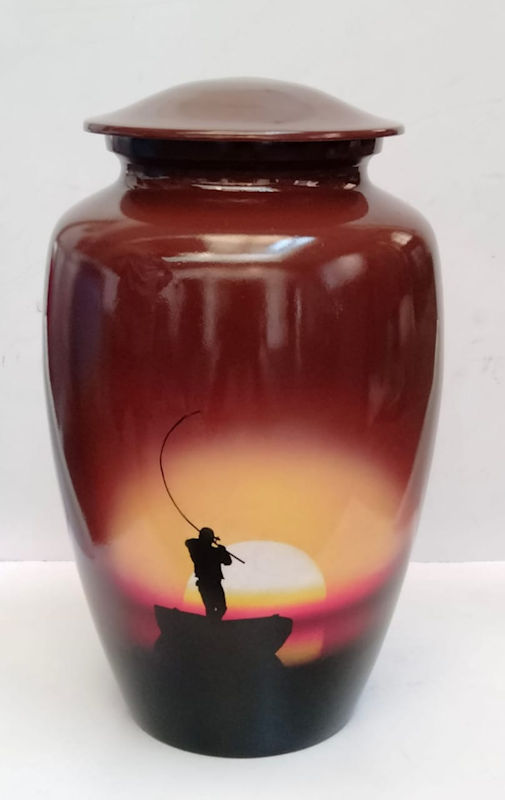 The old favorites Bass Fishing urn with it's distinctive underwater camo scene and this tiny version of a bass that we launched earlier this summer has been a hit with families that are keeping a small amount of ashes.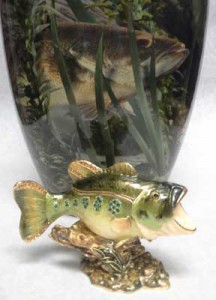 Whatever the season, we can help you pick the perfect memorial for your loved one. We are always interested in our customers feedback and ideas for development.