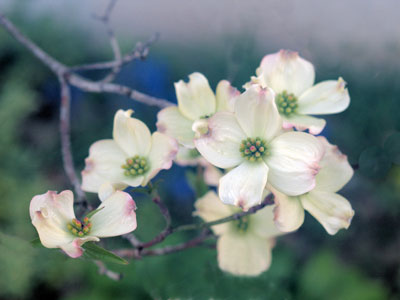 Spring is the season of awakening and rejuvenation. Perennials that were hidden all winter long are making their first appearance; taking in the glorious sunshine and everything else Mother Nature has to offer.
Another promising sign of Spring is the sites and sounds of birds. Cardinals, for instance, are only bring hope and cheer on cold, wintry days, but like the dogwood, reminds people to focus on their faith. A cardinal's scarlet plumage symbolizes the blood Christ shed as he died on the cross. A cardinal in a dogwood tree is a popular image, and our Cardinal and Dogwood Flower Urn has this exact picture. Not only is the cardinal a favorite mascot here in Missouri (St. Louis Cardinals), it's the most popular state bird and represents seven states in the USA.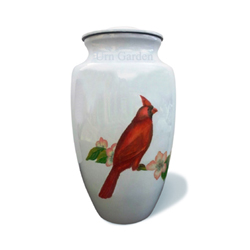 Listening to birds sing on a warm spring morning is another way of feeling not only rejuvenated but comforted as well. If you are hurting, the sounds of a bird's tweet can be quite healing as well as help feed one's brain with energy.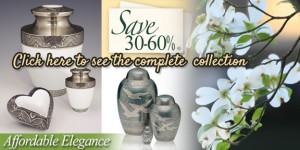 Dogwood trees and accompanying blossoms are a fine representation of this season, which is also closely associated with Easter. While the Bible does not mention dogwoods by name, they are tied to Jesus' crucifixion, as this type of tree was said to have been used to make His cross. But from that day forward, God commanded that this once grandeur tree would never grow tall again, but always be twisted and short and never used for this purpose.
Its clustered fruit blossoms resemble Jesus' crown of thorns and are said to be formed in the shape of a cross with two short and two long petals. Each petal's outer edge are "nail prints" that are brown with rust and stained with blood. Everyone who sees this blossom is supposed to remember why Jesus died on the cross. Dogwoods are native from Eastern United States to North-Central Florida and is the state flower for North Carolina and Virginia.
Our goal at Urn Garden is to provide families with comforting memorial choices that are not only easy on the eye, but the pocket book as well. Feel free to call us if you have an idea or question about creating something personal that will reflect the spirit of your loved one.

Image credits: Dogwood: bosela