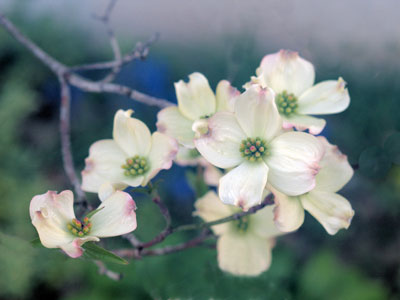 The dogwood trees are starting to pop here. I love the white blooms but the the pink blossom is my favorite.
The delicate beauty of this little tree requires a some thought and care if it's introduction to a property is to be a success. It is not ideal for all sites and climate conditions and it is vulnerable to a range of diseases and insects. The flowering dogwood doesn't respond well to rough handling and should be placed in a spot that is safe and can be admired. We've got a woodpecker that is tapping and possibly harming the tree.
Inspired by the dogwood blossom we picked that flower to recreate both a cremation urn and jewelry that reflects the spirit of spring, renewal and rebirth to create a personal memorial.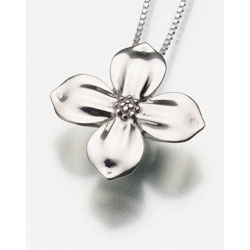 This attractive cremation jewelry is made in the USA and can be filled with a trace amount of ashes or other small loving memento through a secure opening on the back. Comes with a black velvet gift box, 24″ cut satin cord, care, cleaning and  instructions for filling.
The cardinal perched on dogwood branch has such deep meaning for many as the cardinal can represent the departed loved one's spirit returning for a visit, and the return of life in the blooming dogwood flower. The bird and blossoms are hand painted on a crisp white background.  So pretty, and works for both an adult male or female.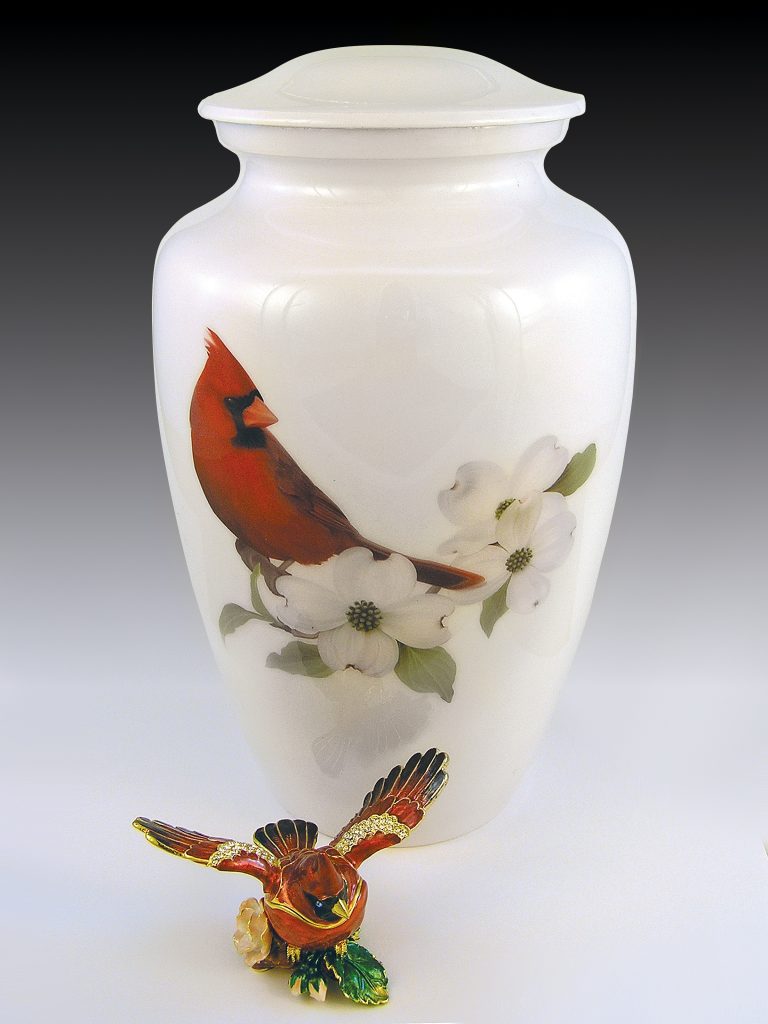 This urn looks great when personalized with names, dates, or a brief sentiment. We use a laser to engrave and the results are beautiful.