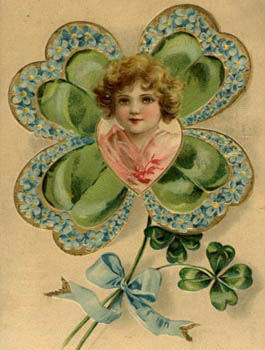 Irish traditions run deep, especially when it comes to burying a loved one. This culture prides itself on keeping true to spiritual and religious beliefs, especially during difficult times. Traditional Irish funerals have their origins with the Celts who believed that when an individual died, he or she moves onto a better place, so it's a time to celebrate not mourn.
The funeral process starts with an Irish wake, normally held in the home (known as a wake house) of the deceased person or a close relative. The parlor or  a bedroom is used for viewing. Family members will open a window in the room to allow the dead person's spirit to leave. Nothing or no one should block the window, which remains open for two hours. The body is washed, groomed and dressed in white clothing, and a rosary is placed in the deceased person's hands. Depending on the religion, a cross may be worn around the neck.
Lit candles are placed at the head and foot of the casket and remain there as long as the loved one was still in the house. The clocks are stopped and set to the time the person died, and all mirrors are covered. In earlier days, women would be "keening" (wailing or mourning) over the body.  Friends and family members congregate at the house to talk about, share or just mourn the person who died. An Irish wake typically lasts a few days to allow those traveling to pay their respects.
Once the last visitor leaves the wake, the funeral procession commences. Six male pallbearers carry the coffin to the church or assist it in a hearse. The funeral Mass typically lasts for about an hour and includes the priest and family members delivering eulogies and speaking kind words about the deceased person. The casket is then carried to the cemetery by the pallbearers.
Legend has it that the tradition of holding Irish wakes in a person's home originated because of the frequent lead poisoning inflicted upon drinkers who enjoyed stout from pewter mugs. Their catatonic state resembled death, and others needed to sit by and watch for them to awaken.