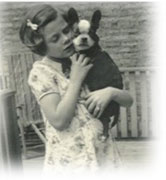 Losing a beloved pet is never easy, but you can ease your pain and honor your animal's memory by keeping its ashes in one of the many types of pet urns available.
To many, losing a pet compares to having a close family member or friend die. You tend to be overcome with sadness, grief, and even times, loneliness. Using a pet urn allows you to focus on the happiness and love your pet gave you. With all the different types of containers available, you can display the size and style of urn that gives you the most comfort.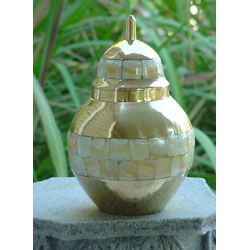 Types of Pet Urns
The type of urn you choose for your pet depends on its breed and your budget. Larger animals, such as horses, may require a bigger urn, which may cost more than a container for small pet such as bird or lizard. Nonetheless, here are a few styles of pet urns from which to choose:
* Lifesize: These are indoor/outdoor; statue-style containers are roughly the size of the animal that died.
* Digital photo: These small wooden urns come with a digital photograph screen to upload and display pet pictures.
* Rock: Predominantly placed outdoors, these urns are made from a durable granite material or natural stone that stands up to harsh weather.
* Figurine: These containers have a statue or figurine of the breed of pet that died on top of a box that holds the remains.
Where to Display a Pet Urn
You can place your pet's urn in a special place inside your house, such as on a shelf or in glass cabinet, or outdoors in a garden or under a tree. Whatever you decide will be healing as you go through the grieving process.