We just picked up some new Raku pottery pieces that we're slowly adding to the site.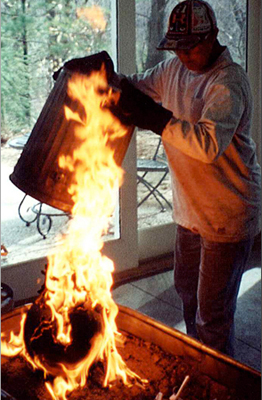 Raku is a Japanese style and the name means "joy" and that's exactly what you get when you take one look at these gorgeous vessels. One of the things that makes this style of pottery special, is that the firing process literally creates a trash to treasure effect.  It's not uncommon for potters to remove the vessel from the kiln and then put it in a garbage can surrounded by bits of wire, wood, and other combustibles. After the flame is lit, that's when the magic happens. The fire and smoke create the beauty.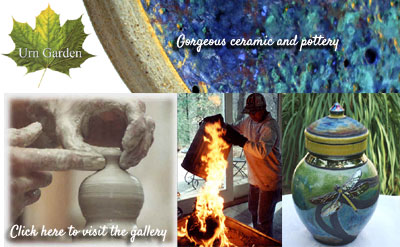 Celtic urns are a popular choice for a memorial, and this one of a kind art piece uses copper glazes and features a hand-carved Celtic knot emblem on the urn.
The sad thing about these urns, is that the pictures don't do them justice.  They are much more attractive than depicted here and if you see one you like, don't hesitate, as several customers have called when they were ready to buy, only to discover that the urn had already sold. The good news is, we can make another one. Maybe not the exact urn you saw earlier, but close and maybe even better!